Page 1 of 3
The WWE has the world's largest collection of wrestling footage. No, your creepy uncle's box of old WrestleMania tapes doesn't count.
With a collection of over 125,000 tapes and over 130,000 hours of wrestling footage from all around the world, it takes a special kind of storage facility…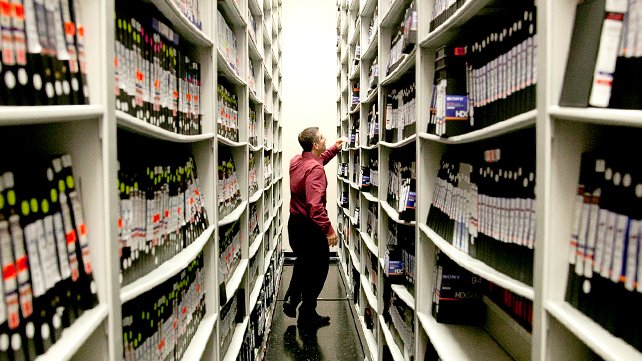 WWE has purchased many other organizations dating back to the '50s and '60s, along with their entire libraries of tapes, including…
WCW
ECW
AWA
World Class Championship Wrestling
Championship Wrestling from Florida, and
Smoky Mountain Wrestling, to name a few.
They can't just store all of these tapes in a normal warehouse because it's not safe enough, but it's also not practical to transfer 125,000 tapes to a digital format either, so the WWE built a special facility to house these artifacts of wrestling history. Many of these tapes are one-of-a-kind footage that would simply be lost if anything were to happen to them.
They're gradually working on digitizing all of the footage, but there's just such an overwhelming amount of it. Tapes only have a limited lifespan,
The place they store these tapes is exactly where a super-villain would hide out, so it's quite possible that Vince actually lives there while plotting to take over the world.
Find out why it's so much like a secret lair on the next page.
Page 1 of 3: