Page 1 of 4
Kurt Angle is one of those guys that you just know would have cleaned up in MMA had the timing been a bit better. Many pro wrestlers have said they wish the stars had aligned for them to try out MMA. Kurt has that wrestler's toughness that not a lot of people on earth can comprehend.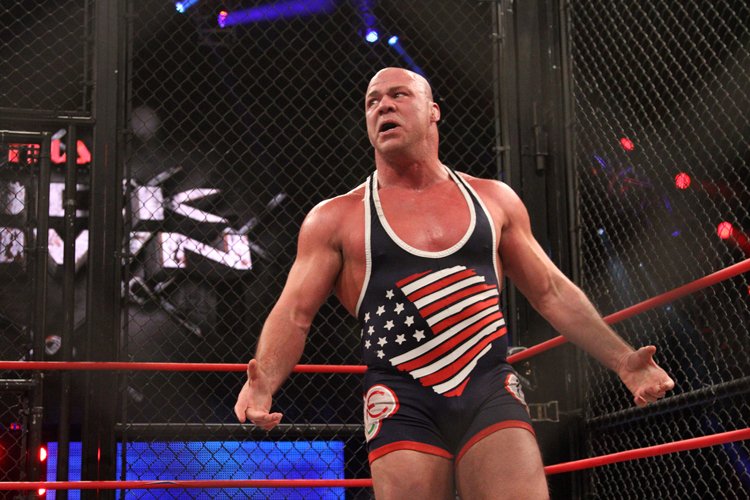 One thing's for certain, it's unlikely Angle would have ever pulled out with a sore rib.
Angle, now in his 40s, started wrestling as an amateur in high school and hasn't looked back since (Except once in 2012, but we'll talk about that in a few minutes). He's still wrestling professionally to this day, but before his pro career took off he was destroying the amateur scene. The difference between pro wrestling and amateur wrestling is that the amateur wrestling is real.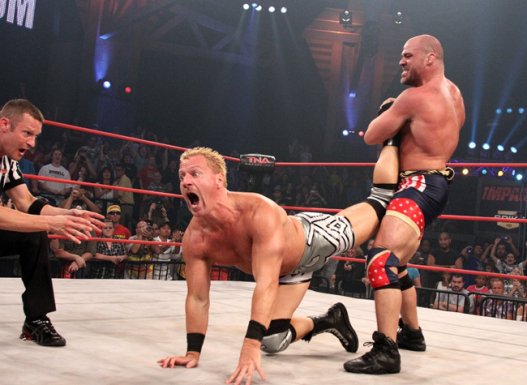 As an amateur wrestler, there's no higher achievement than Olympic gold. Kurt's lifelong dream of stepping on that Olympic podium was almost ended in 1996 after a nasty neck injury but…
Toughness prevailed, check out the next page for the full story.
Page 1 of 4: