Not even a day has passed since the Nevada State Athletic Commission banned testosterone replacement therapy all-together and the UFC immediately followed suit, with Dana White pulling a classic DW Flip-Flop. "This stuff's awesome, I hate this stuff, I love it… but it's the worst thing ever and I'm glad it's gone."
In less than one short day, Vitor Belfort has already pulled out of his fight against middleweight champion Chris Weidman. After insisting that he would be able to fight without his TRT exemption if he had to, Vitor decided to sit this one out none the less.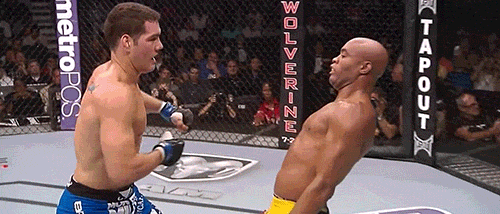 The Good News
Lyoto Machida is going to be stepping up to fill in for Vitor and to see if he can avenge Anderson Silva's loss (calling it just a loss feels like an understatement.)
WAR MACHIDA.
Page 1 of 1: