Ronda Rousey was about to face Holly Holm at UFC 193 when she was talking with a cancer patient who was terminally I'll.
Ronda was at one of her open workouts before the Holm fight when she spotted a fan that looked very ill. Ronda promised this fan that she would beat Holly Holm.
Ronda had a lot on her mind after losing to Holm, she took herself away and out of the public eye to get back to who she was before the defeat.
This meeting has stayed with Ronda to this day. Something that has had an emotional effect on the ex-bantamweight UFC champion's life.
Rousey, 29, spoke with TIME recently when she told the story. "This lady, she was dying of cancer and she came to that open workout and stood out in the sun and all this stuff, so she could have a chance to meet me."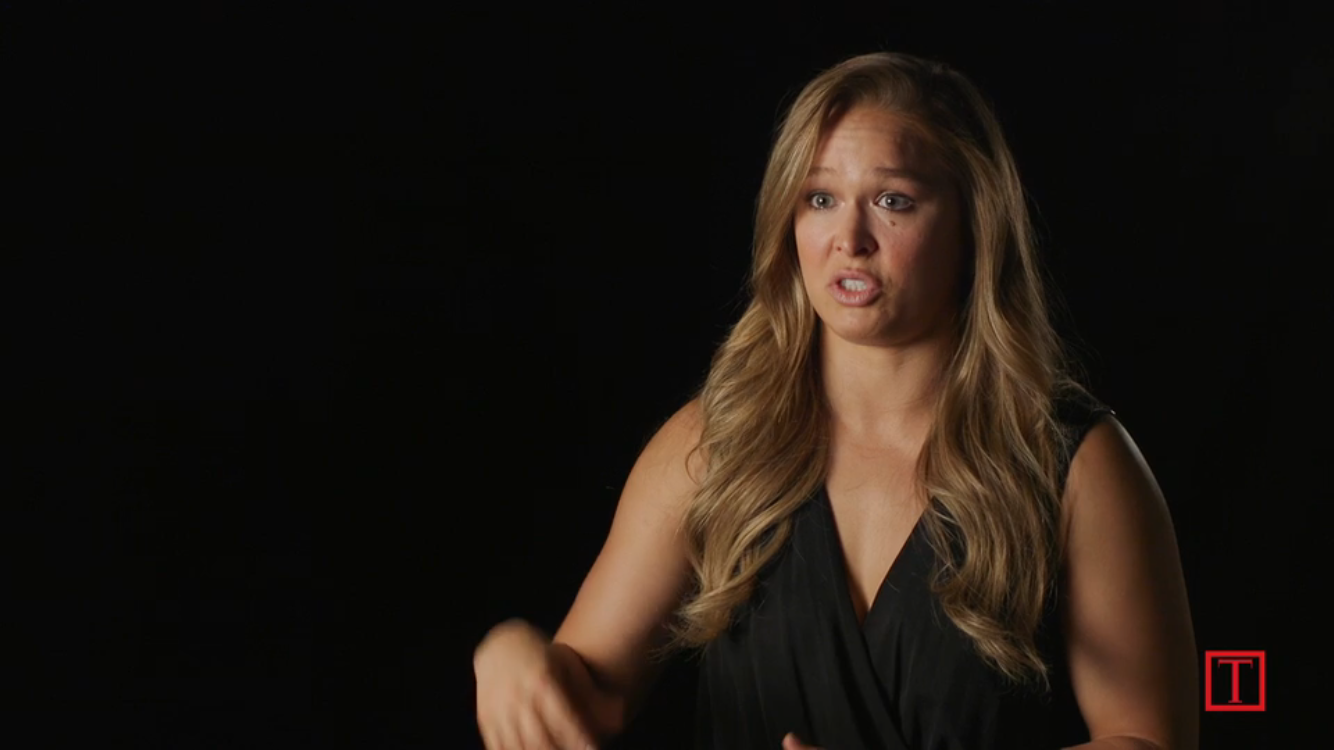 "I could tell from seeing her hands she was real sick. And I promised her. I promised I would win, and I didn't. I promised her, and I broke my promise to her. And it was so important to her, I could tell. And I really want to make it up to her. I really want to make it up to her before it's too late."
Now, after Holm lost to Miesha Tate, Rousey is left with a different route back to the top. She was hoping for a rematch with Holm, and a chance to win her belt back. But it looks like she will have to face Miesha should she want the belt back.
Rousey talking with TIME mentioned the differences between the old her and the new her, "I use to be, I'd get out of bed with the conviction to be better than I was yesterday, now these days, I guess its hope that gets me out of bed."
Continue to next page
Page 1 of 3: