Strength is a very important trait for a fighter and it's something that Mariusz Pudzianowski doesn't lack at all, but there's a point of diminishing returns. It takes a lot out of the gas tank to fuel hundreds of pounds of pure muscle, not to mention that there are upper limits to weight classes in many organizations. That's why Mariusz Pudzianowski had to sacrifice some of his gains in order to compete in MMA, where he most recently put the lights out on Rolles Gracie at the very start of the fight.
Here are some pictures of Mariusz Pudzianowski at around 310 pounds: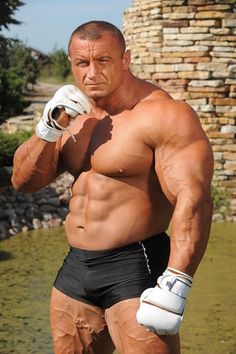 He doesn't only pull trains, he also hits like one.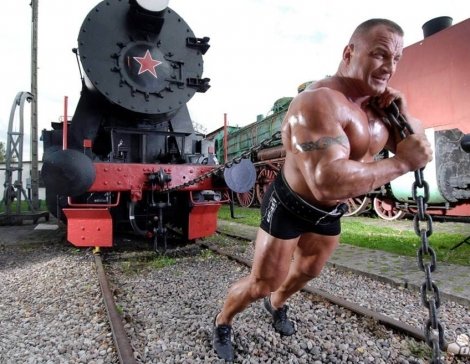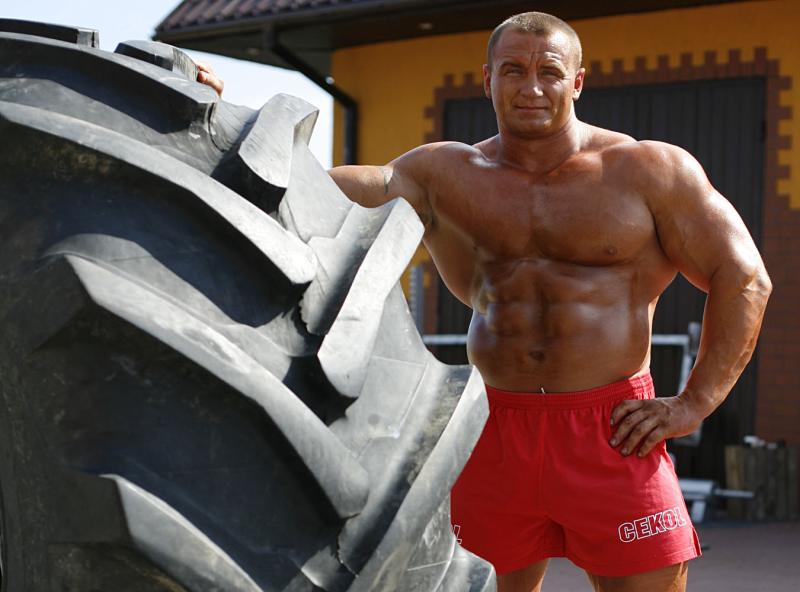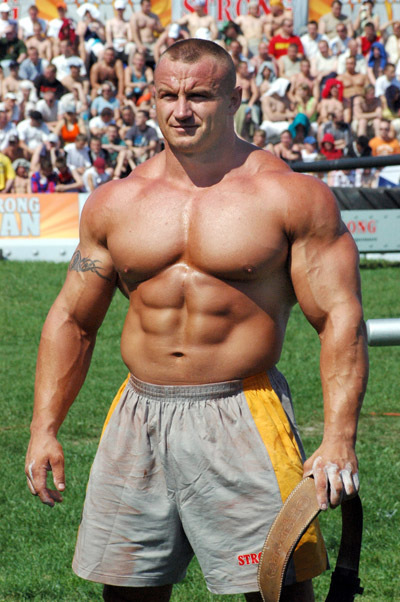 And here he is at his fighting weight of 260lbs, which is just shy of many MMA organization's heavyweight limit of 265 pounds: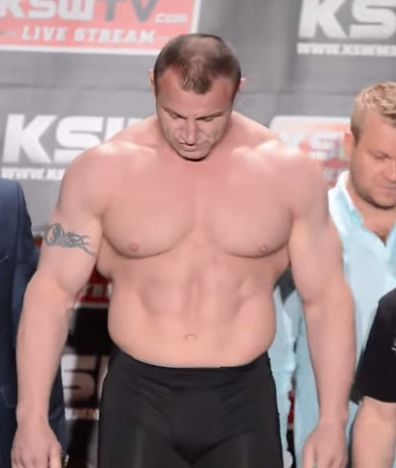 Laying the smack down on Bob Sapp.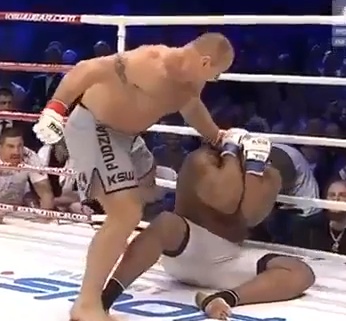 He's still a massive dude, but noticeably less jacked than when he's competing in strongman competitions.
Letting go of some of that muscle couldn't have been an easy choice, but sometimes you just gotta do what you gotta do. Plus, it's not like he can't get it if he wants to…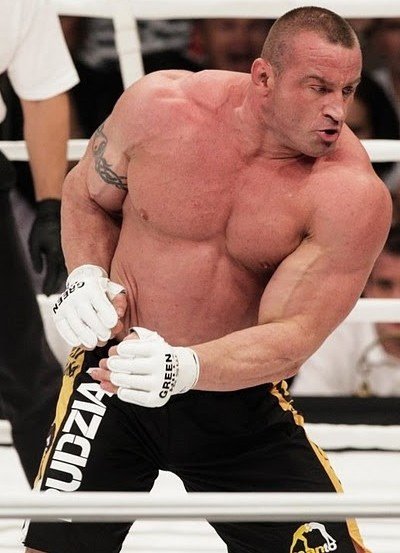 Herb Dean overseeing the bout between Pudz and Tim Sylvia. 
Sylvia took this one, but props to Pudizan for being in there against a tough outing.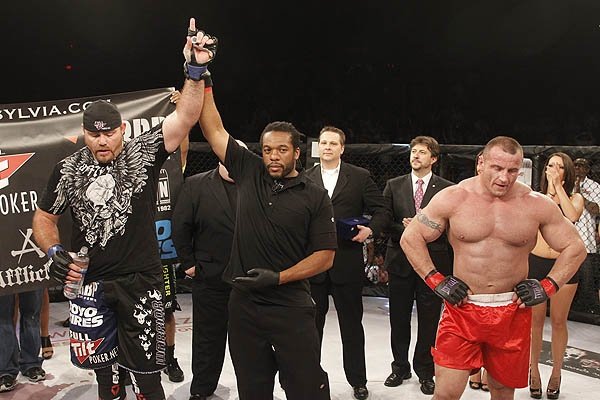 Finally, here are some side-by-sides so you can judge for yourself.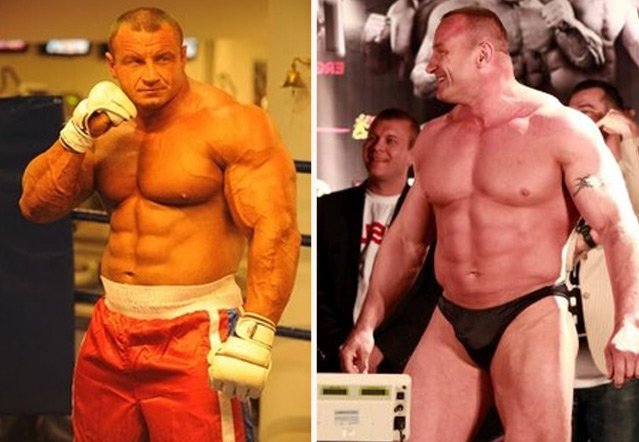 For such a beast of a dude, it takes a lot of humility to start training martial arts. It's a different world, it (usually) takes more than just raw strength, and you're going to be embarrassed your first day in a wrestling or jiu jitsu class, it's just part of it. Some people don't have the humility to overcome that initial embarrassment, like being tapped out by a guy who is much smaller than you. Those people don't make it very far in martial arts.
You've got to have the character to admit your mistakes, in order to learn from them. Also, it's not easy to give up all these gains like Mariusz Pudzianowski did in order to fight, but that's a matter of having your priorities in order and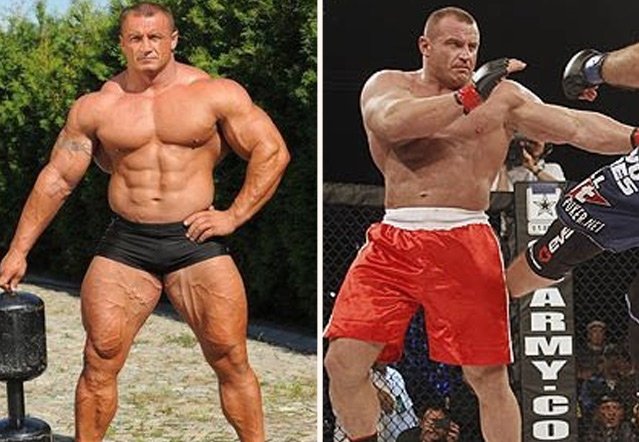 Pudzian continued to compete in MMA, putting on some fun fights, and displaying a huge degree of toughness.
Page 1 of 1: