This could be the biggest fight that may actually never materialise, a fight that has both the MMA world and boxing world talking night and day. The highly talked about fight between Conor McGregor and Floyd Mayweather Jr. Could be set to be a "billion dollar fight."
Just last week, we heard Floyd Mayweather Jr. say how he is coming out of retirement, not that many thought he was actually going to stay retired, and how he wants to fight UFC featherweight champion Conor McGregor.
"If I do fight, it's only against Conor McGregor, not against nobody else," he said to ESNews. "Because this matchup is so intriguing. You have a boxer against an MMA fighter, one of the best MMA fighters to ever stand up and do it. He's a strong fighter."
Joe Rogan believes this is a bad move for McGregor, saying this could damage his career as he doesn't stand a chance against the boxing skills of Mayweather:
"In a boxing match, I can't imagine a world where Floyd Mayweather doesn't f**k McGregor up. I think Floyd Mayweather is arguably the greatest boxer of all time. If you look at his accomplishments, who he's been able to beat, how he shuts everyone's offence down."
"He's just so much better. And if people don't know, if you think you're really good and then you get in there and box a guy like that, he will f***ing expose the sh*t out of you. He will expose the sh*t out of you. It's a different animal, man."
"But I mean, who knows man? One of the things we know about Conor is he has a ridiculous belief in himself and he has unbelievable power. One of the things we know about Floyd is he's 39. So when a guy turns 39, you never know. For every guy like Bernard Hopkins, there's a bunch of guys who the wheels just fall off and all of a sudden they can't take a punch anymore and they can't fight anymore, they don't move good anymore. But I can't imagine a world where he's not light years past Conor with boxing skill."
TMZ has reported that Conor McGregor has been sparring with former welterweight IBO champion, Chris van Heerden, in Los Angeles, at a boxing gym.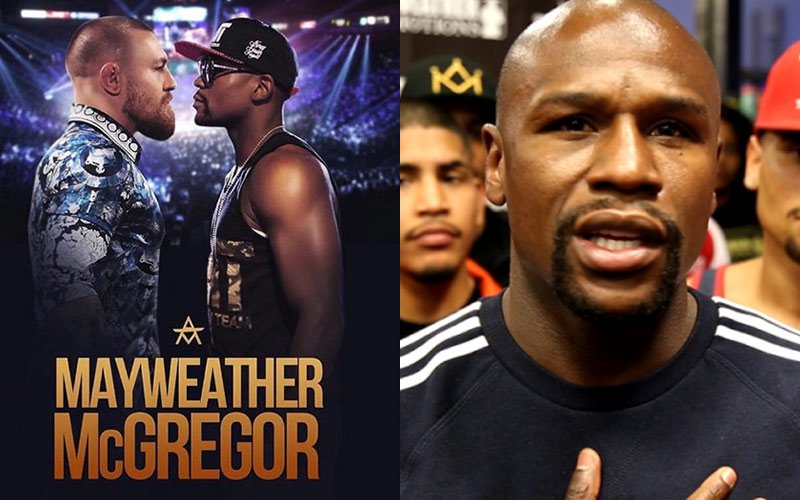 Gym owner Tony Jeffries, see's it that Conor has a good chance of beating Mayweather.
"Conor has been here everyday since Friday. Twice a day sometimes."
"I never thought Conor had a chance at beating Floyd until I saw him box today. Now I am on the fence."
Check out this footage.
Page 1 of 1: