Cody Garbrant stated in a recent interview that he may have knocked out Dominick Cruz during the last confrontation where he declared himself a UFC bantamweight champion but preferred to keep the fight going since he was having a lot of fun. 'No Love' hinted that he could have finished the match at any time but preferred to play with his rival.
The presenter at the beginning of the conversation contextualized that before the match the atmosphere had become very tense due to the comments that were thrown between both, but that after the combat Cruz had shown much respect to Garbrandt when praising his action and avoid any type of excuse . That's why he wanted to know what the champion thought about his rival now that the fight is a thing of the past.
"I have to thank you for the fight you gave me," Cody said. "But he's the kind of person he is. I speak a lot. But then he calmed his pride, his ego, and in the end gave me credit. "
"But guys, there is a rematch facing the future, and I can give you my prediction already. I'm going to knock him out in the second round next time. I was having a good time. Enjoying the present while we fought. I really was having a hard time. It could have ended several times but I was having a lot of fun."
Not sure if that statement by Cody is true or he just making excuses for not being able to knock him out. Cody Garbrandt remarked to the reporter incredulously asked: "Are you saying that you played with him just for pure fun?" To which the champion responded with a resounding "Of course."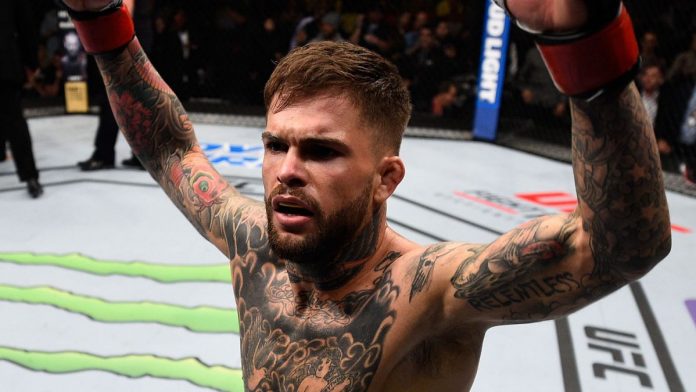 "I knew when I cut him off with the head kick at the start of the third round, after trash talking in the first few rounds, I said, 'Hey, that one hurt you.' He said, 'No, I know what I'm doing.' I said, 'Do not lie to me, I know that I have harmed you.'
It is not yet known what the plans are for UFC but everything points out that TJ Dillashaw or Dominick Cruz will be the one who challenges 'No love' at the beginning of the year.
Page 1 of 1: