Chael Sonnen confirmed a long-standing rumor while chatting with Joe Rogan recently. Along with breaking the news that Jon Jones had taken estrogen blockers to fail his recent drug test, Sonnen brought up a story about how Jones avoided a test in the past.
Joe Rogan claims that this is just an allegation, and there's no actual proof. Chael says Jones' teammates corroborated the story. None the less, it's alleged.
When USADA showed up at Jones' gym to test him, he scrambled to hide under the Octagon. The drug testers waited around for 8 hours for Jones to show up to the gym, and he never did…  because he was already there, hiding under the cage.
The rules are that if the testers could find you, you'd have to take their test on the spot. They sat down and waited around all day. This was before you had to report your location to them, it was right around when new testing procedures were starting to come into play but weren't completely figured out yet.
If there's one thing USADA hates, according to Sonnen, it's being disrespected. They hate when people say their tests are wrong, and they hate when anyone tries to find any little loophole to avoid their tests.
USADA figured that Jones would have had to use the bathroom while he was hiding under there. 
They wanted to go under the ring, and use forensics to potentially test the floor to see if they could find any traces of urine, after they found out that he had been hiding from them under there. Finding traces of Jon Jones' urine under the cage would prove that he had been hiding under there (Or at least going to the bathroom under there?) but it seems unlikely that they could have actually tested the urine for PEDs.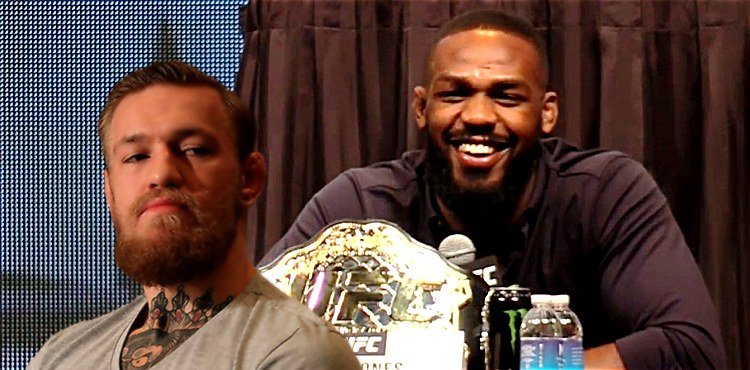 This is the reason that Chael was able to predict that Rumble vs Jones wasn't going to happen.
Chael insists that this story is completely true and Jones' teammates sold him out, and when USADA found out they were furious.
But Chael Sonnen has been known to bend the truth in the past, especially when he's on a huge platform like Rogan's show where he can reach a massive audience.
So, take it with a grain of salt… But if it's true, it's one of the greatest stories of anyone avoiding a drug test ever. We mean to say Come On Jones If you did Not Want To Be Caught He Should Not Take The Drug In The First Place… Now He Wants To Cry.. Oh Come On
Deadspin Reports That Jon Jones Is Addicted To Cocaine
Continue to the next page:
Page 1 of 2: