UFC Fight Night 89 was a pretty darn good night of fights and there was a lot to digest entering, and there's even more to take in exiting. So let's jump right in. Here are all the important things that happened last night: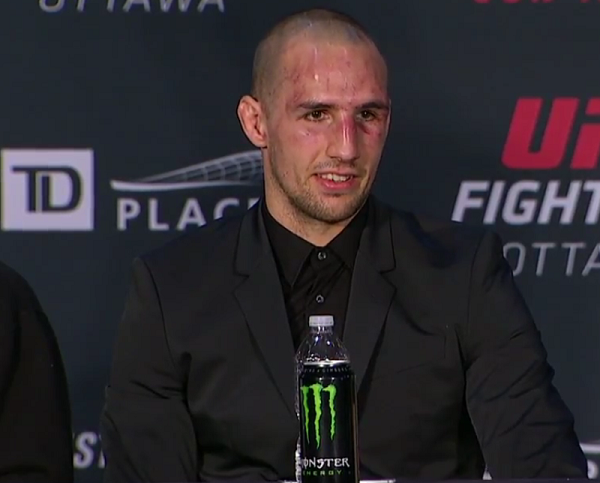 Rory MacDonald Lost to Stephen Thompson
Stephen Thompson is basically a ninja, and ninjas always win, even against Rory MacDonald. It was an important fight for both men because Thompson was on the cusp of a shot at Robbie Lawler's belt and MacDonald's UFC contract officially expired when the final bell rang. Thompson won an unanimous decision on his counterpunching. Notes:
This was a good fight, but not in an "action packed" way. It was a battle of inches, determined by range and elusiveness. Intense for longtime MMA fans. Probably a bore for people that started watching because of Conor McGregor or Ronda Rousey.
Rory's nose got smashed. Again. Even a year later, his face is destroyed after his UFC 189 fight with Robbie Lawler.
Thompson's almost certainly getting the winner of Lawler vs. Tyron Woodley at UFC 201.
Donald Cerrone Beasted Patrick Cote
No, really, he beasted him. There was a lot of discussion about what Donald Cerrone had to bring to the table at 170 pounds…and it turns out a lot. He busted up Patrick Cote with kicks and finished him in the third. Notes:
Cote is darn good and a big welterweight, but Cerrone looked just as big and absolutely wrecked him standing.
Cerrone's power translates to 170, too. We saw how much of a difference there was for Conor after going from 145 to 170, but it turns out that Cerrone can knock out hard-chinned welterweights the same way he did lightweights.
Cerrone's probably not a title contender, though! He's still dependent on fighters staying at his preferred range and even though his power translates to 170, his chin probably doesn't.
Continue to the next page:
Page 1 of 3: