Page 1 of 3
The hip-hop community is out in full-force giving props to Floyd Mayweather for a legendary boxing career. Mayweather has tied Rocky Marciano's career record of 49-0, and everybody's showing him some love.
Puff "Diddy" Daddy posted this to instagram, then deleted it shortly after, for some reason: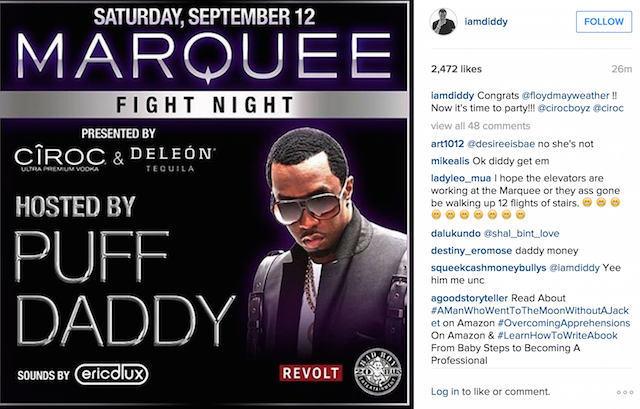 Flo Rida's a fan too so you know it's GDFR.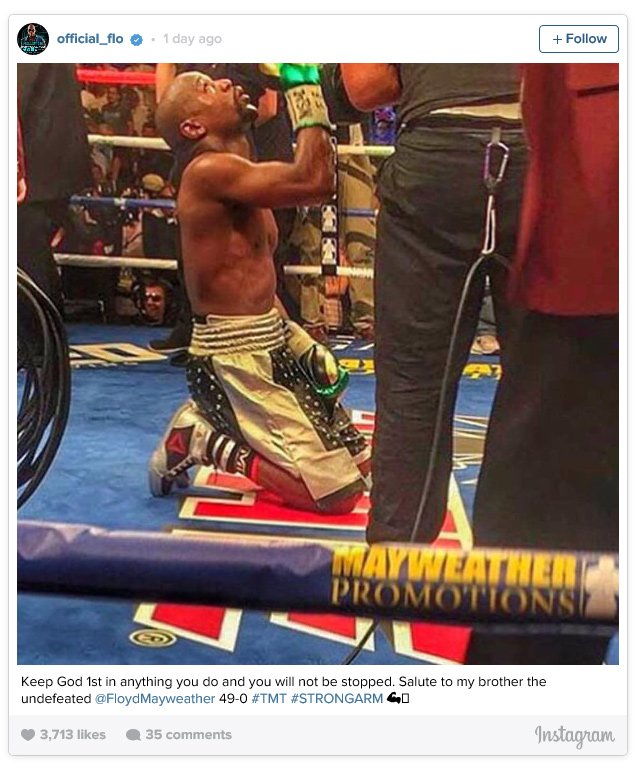 Ricky Ross showing up for TBE.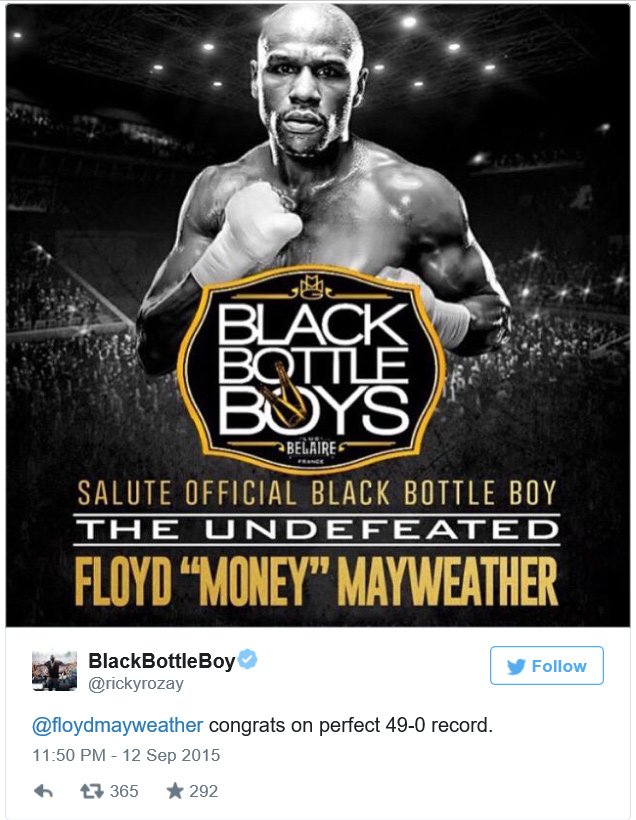 Check out the rest of the shoutouts on the next page:
Page 1 of 3: