Page 1 of 2
Finally, there's something Floyd and Ronda can agree on.
Few things in sports are as cut and dry as the fact that Nick Diaz got a bad deal from the Nevada State Athletic Commission.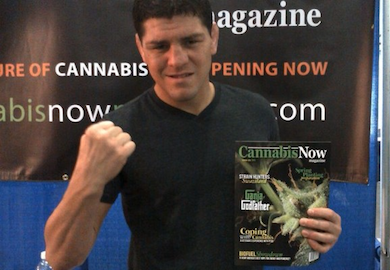 So far, tons of people have come out in support of Nick Diaz, including politicians, other members of athletic commissions, tons of fighters, and now even Floyd Mayweather has reacted to Nick Diaz' controversial 5 year ban from fighting.
Floyd's reaction perfectly sums up exactly what we've all been thinking about the whole Diaz controversy.
His reaction is priceless and completly spot-on:
Make sure you check out the rest of their videos to see more reactions to the Diaz suspension and lots of good boxing stuff.
Check out our reaction to the Diaz ban on the next page:
Page 1 of 2: