Here's another breakdown video from the always-masterful Lawrence Kenshin. It's always interesting to see these types of challenges, it's not uncommon to see Muay Thai in a disadvantageous position like this because of the "Anyone, anywhere" mentality that some Muay Thai fighters possess. A lot of martial artists talk the talk about wanting to fight anyone, anywhere, anytime… but not all of them truly live and breathe that mantra.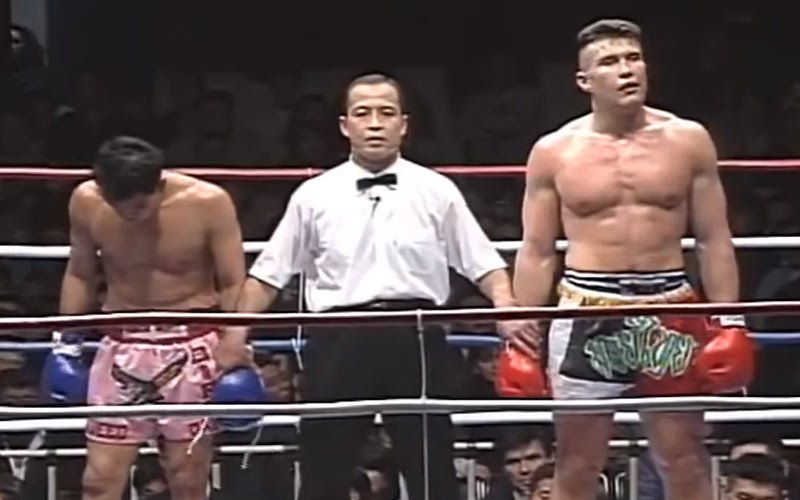 The bigger fighter, Jerome Le Banner, comes right out for the kill immediately but MT legend Nokweed Davy manages to weather the storm thanks to his composure and defense. The massive size advantage isn't enough to steal this one early on, as Devy uses his great defensive mind to evade and survive. It's a well-fought fight from both competitors. The crowd seems to be on Davy's side, making noise every time he is able to land something.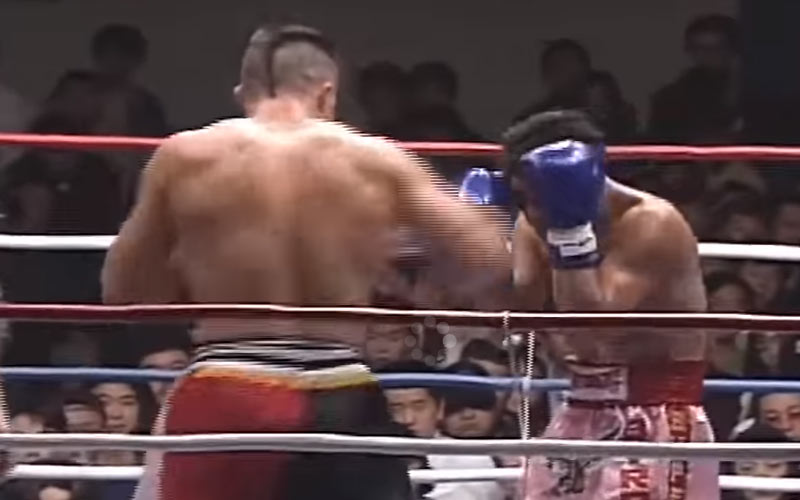 Weight classes exist for a reason, but every now and then we see somebody willing to outright defy them. Sometimes, it goes their way. Other times, it doesn't. Not only was this a masterful fight by both guys, but it opened the door for this masterful breakdown by Lawrence Kenshin. We'll leave it up to the expert to break down this fight, in his most recent video…
On paper, it's not really a surprising result, but if you were watching this fight live and not sure what to expect, you were on the edge of your seat.
Jérôme Le Banner is 43 years old now, and has fought as recently as last year. (81 Wins (65 (T)KOs, 16 decisions), 22 Losses, 2 Draws, 1 No contest)
Nokweed Davy had over 300 career fights and has recently passed away. RIP to a legend of Muay Thai. If you'd like to read more about his life, check out this piece of Fightland.
More: Watch some of the most vicious muay thai knockouts.
Page 1 of 1: