Cowboy's had countless fights under the Zuffa banner, but as a huge fan favorite who always puts on exciting fights and has been a complete company-man, willing to step in anytime they need a replacement, maybe it's time he started getting paid more?
Bellator has a pretty tempting offer for Cowboy, who could earn $350k per fight over at the Viacom-owned biggest competitor to the UFC. Cowboy doesn't do too bad in Reebok sponsorship money since he's had so many fights, but it's still likely not close to what he was earning from sponsorship before. Over at Bellator, he'd be getting paid more per fight, and potentially earning more in sponsorship as well. Granted, sponsor money is less in Bellator than it was in UFC when the UFC allowed it, but it's still more than likely a lot more than Reebok is paying him.
Not to mention that Cowboy would be fighting a lower-tier of competition. No offense to the Bellator guys, they're just not quite at the same level as the UFC's top guys. The only way it's tough to imagine Cowboy not heading over to Bellator, cleaning house, and domination as the Champion is if Rory MacDonald decides to make the move and they both end up meeting at 170, that could be trouble for either fighter – not to mention Benson Henderson who is over there right now, too.
"I think that was my thirty-third or thirty-second walk for Zuffa but f*ck, it's time man, let's start making some calls and making some moves." – Donald "Cowboy" Cerrone
You can't blame a guy for wanting to explore his options. MMA is growing, there are huge acquisitions taking place, and the top fighters should all be going for their piece of the pie.
Despite being a company man and stepping up for the UFC whenever they need him, Cowboy has also been critical about certain aspects of the whole sponsorship thing, but never to the point that there would be bad blood between him and the UFC.
He could go over to Bellator for a year, make a cool 2 million or so fighting at his usual pace, win a belt or two, then come back to the UFC with a ton of bargaining power.
Of course, it's hard to imagine the UFC not matching whatever Bellator offers. They have first dibs on keeping Cowboy around when his contract is up, if they're willing to match any written offer he gets from any other promotion. The only way he'd get to go and fight elsewhere is if Bellator offered so much money that the UFC wasn't willing to match it. It'll be interesting. On the one hand, Cowboy would be a huge draw for Bellator, and could really help put them on the map, especially with the Viacom promotional team behind him. On the other hand, he's a fan-favorite over in the UFC and not only would be a big loss to them, but he'd be such a huge asset to their competitors that chances are they'll pony up whatever it takes to keep Donald happy.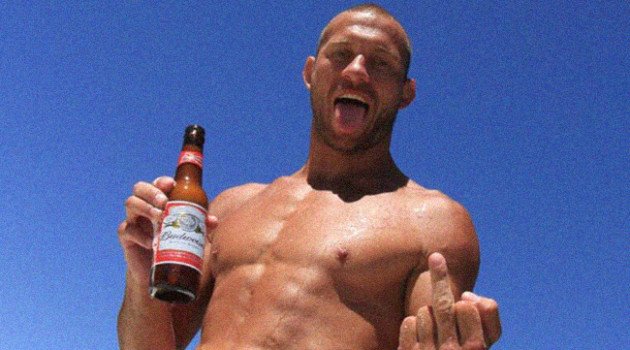 Page 1 of 1: