Kimbo Slice's son, affectionately referred to as Baby Slice, is showing that he's got a lot more KO power than most babies have. 
It looks like he's ready and able to carry the torch from his late father, who made a name for himself by starching people in street fights and eventually in some of the world's largest MMA promotions. Baby Slice's full name is Kevin Ferguson Jr, and he's wearing that "Jr." proudly as he aims to aim everything he can from his father's legacy as a fighter, to build upon the things that Kimbo accomplished, and to likely round out his game and also learn from some of the missteps from Slice Sr.'s career as a fighter.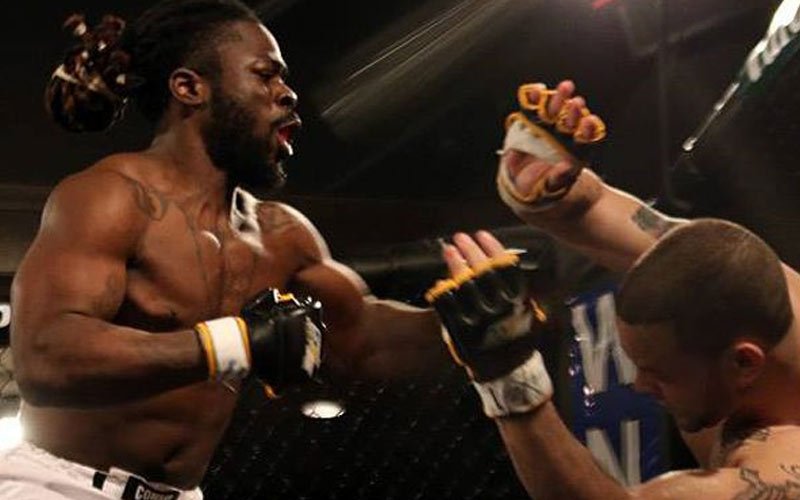 Baby Slice recently made his MMA debut, and his first fight couldn't have gone any better. He went in there, took care of business, and now he's ready for the next challenge.
It's going to take a lot of training and hard work to make it to the big leagues, and it's never easy to try to follow in your father's footsteps, but in the sport of combat, you can learn some really valuable lessons that usually take a lot longer to figure out, so that could certainly be an advantage if Slice Jr. decides to pursuit a career in MMA towards the highest levels.
This bout took place in XFA, the Xtreme Fighters Alliance. If you haven't heard of this promotion before, don't be too hard on yourself. Junior  looks good in this fight, at one point he tosses his opponent into the cage, almost like when Holly Holm dodges the charging bull technique of Ronda Rousey and discarded her off to the side.
And then it was bedtime: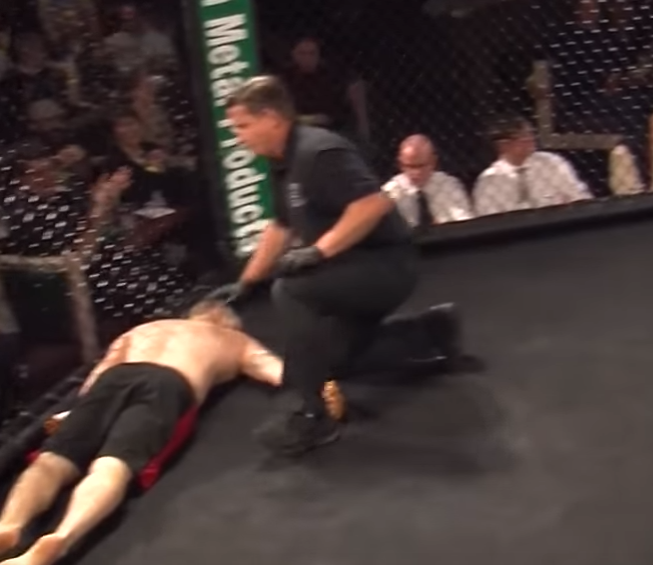 Enjoy the fight, here's the full video:
Time will tell if Kevin Ferguson Jr. decides to follow in his poppa's footsteps, or if he wants to go another route. The elephant in the room is whether or not a career in fighting contributed to Kimbo's heart problems that ultimately took his life. He was not very secretive about juicing, and seeing something so tragic to a family member can certainly impact whether you decide to follow a similar path or not. In any case, Kimbo was one of a kind, so if Baby Slice decides to follow a career in MMA, he'll want to carve out his own way.
Page 1 of 1: