We got a chance to see a very impressive display of some high risk muay thai technique tonight at UFC's ultimate fight night San Diego. Welterweight UFC fighter Alan Jouban went for the risky maneuver at the end of round two with his shin landing flush on his opponent Matt Dwyer's neck, badly stunning him.
ICYMI: @AlanJouban lands incredible cartwheel kick on Dwyer at #UFCSanDiego http://t.co/dI8ZDWq9vj

— #UFCSanDiego (@ufc) July 16, 2015
After the strike he went on to win the fight by unanimous decision, when shown the highlight of the impressive kick he remarked that this was a high percentage technique for him in sparring and he learned it from watching muay thai great Saenchai.
This is Muay Thai legend Saenchai's signature move: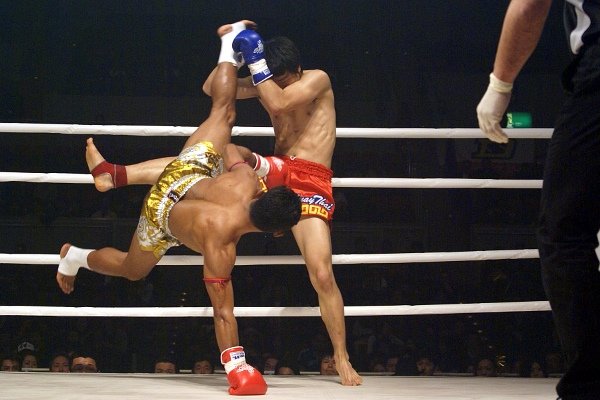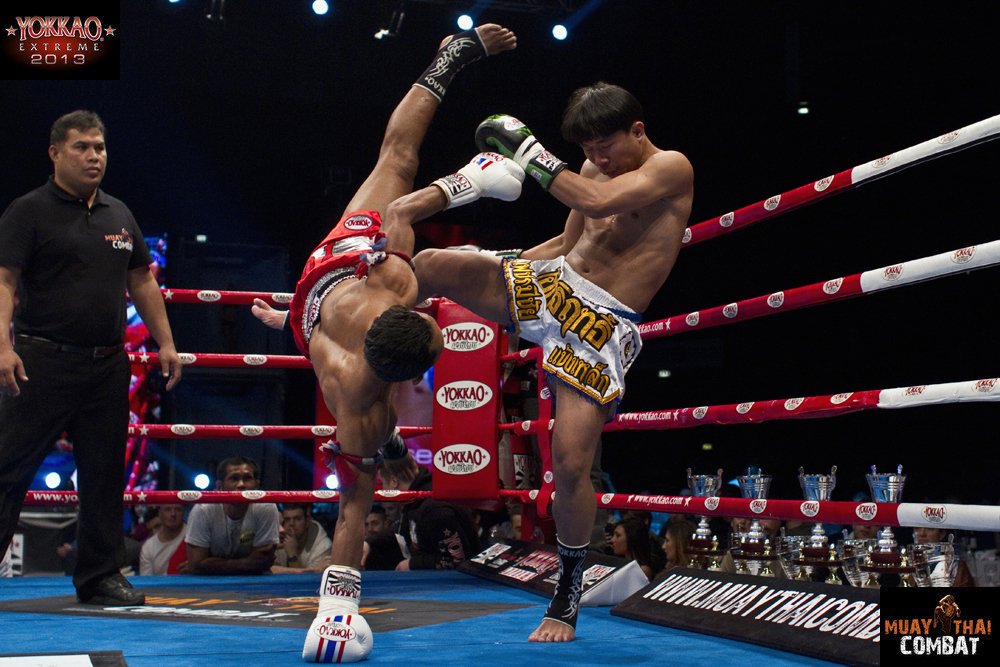 Page 1 of 1: