Ladies and gentlemen, Kazuyuki Fujita is returning to MMA. Yes, that Kazuyuki Fujita.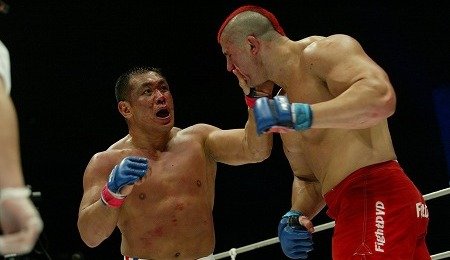 If you're wondering "oh, who is Kazuyuki Fujita" then shame on you for not knowing your MMA history. Fujita is the toughest fighter in MMA history and has endured some of the most lopsided beatings in the sport's history. Ken Shamrock once beat him so badly that he gave himself a heart attack and twice endured Prime Mirko Cro Cop's knees and kicks. This is a man that should probably have died six or seven times now.
And now he's coming back to MMA! At 45 years old! With just one fight since 2009! Which he lost! To FREAKING SATOSHI ISHII!
Want to find out more details? Check out the next page, yo.
Continue to the next page:
Page 1 of 2: