The reason that Ronda Rousey decided to take revealing photos for the ESPN body issue a few years ago is because she found nudes of herself on her boyfriend's computer. She nicknamed him "Snappers McCreepy". This took place right before her first fight against Miesha Tate where Ronda won the Strikeforce belt.
This anonymous guy asked Ronda at one point if he could practise his gonzo photography skills with her and she said no way, but he wasn't going to take no way for an answer. She was using Snappers' computer while he was at work, she went to save a file, and caught a glimpse of the thumbnails in his recent documents folder and noticed "a bunch of ass" that was "amateur-ly taken". After some investigating, Ronda noticed those were all pictures of her, taken while the two were hanging out. Ronda likes to lay around the house naked playing games on her cellphone, and this guy would snap candid shots of her while pretending to text.
So, she deleted everything on his hard drive like a boss.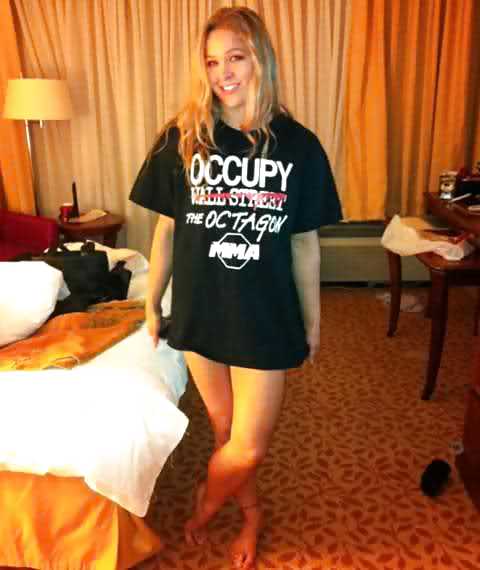 She also said that it's possible for more pictures of her to surface at any time, because Snappers still had a copy of them on his phone. File that one under uplifting news.
Page 1 of 1: