Well, that's exciting news.
Not only is Robbie Lawler going to make his return soon at UFC 213, after going on one of the scariest runs in Welterweight history, but his comeback fight is going to be against the always-game Cowboy Cerrone.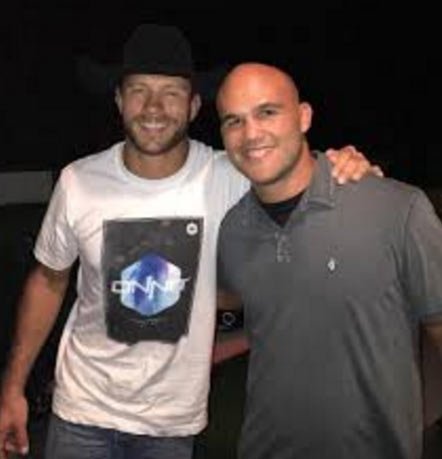 This is going to be an all-out war.
Cowboy only has two losses in his last 14 fights, and Robbie was on a 5 fight win streak before dropping his belt to Woodley. Both guys are coming off of a loss, and it'll be a bummer to see either of them hit a 2 fight losing streak, but it's an interesting match up.
Some have said Cowboy's got a tall order in front of him, with Robbie having a size advantage after fighting at middle weight, especially since Cowboy is moving up from 155. Robbie took some much-needed time off, since he's been through some absolute 5 round wars over the past few years, and he's looking to make another run at the crown.
Knowing that Conor McGregor has been eyeing another return to 170 at some point, that ups the steaks of wanting to get into that title position. There was previously talk of Conor vs Robbie, which also seems like a very tall order, considering McGregor started his UFC run at just 145. Cowboy vs McGregor is another exciting fight, and there's already some animosity between the two.
Page 1 of 1: