UFC star and marijuana enthusiast Nick Diaz is being sent to jail. He managed to get off pretty easy for two DUI cases he copped back in September in Lodi, California. The 31-year-old MMA journeyman was facing some serious time in the slammer if he was convicted in both cases but he pled no contest and struck a good deal with the prosecutors. He was only sentenced to two days in jail but gets credit for one day served, so he'll really only have to spend one day in the pen.
Diaz was also given three years probation and the order to complete a DUI educational course.
The MMA stalwart Diaz  was once known as a hard-working angry kid, but it appears one day he woke up and realized he was rich and famous.  Lately you might have noticed Diaz starting to smile a lot more and show up in pictures partying with beautiful women.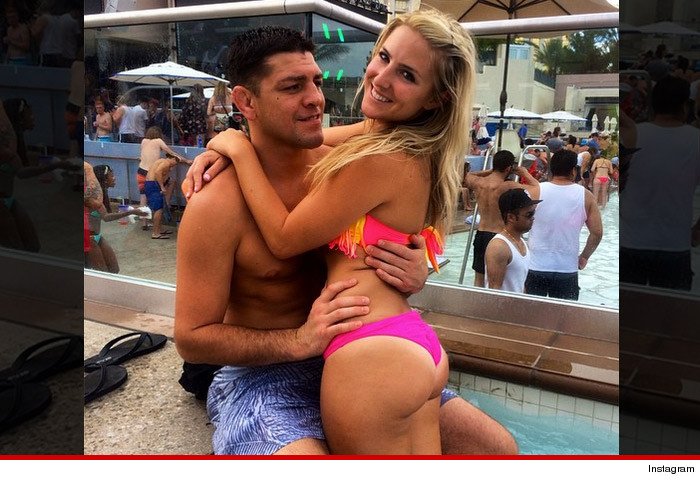 The fringe benefits of the fighter lifestyle have drawbacks as well. Hey Nick, next time grab an Uber.
To see what we mean, check out some recent photos of Nick partying and drinking on the next page:
Page 1 of 3: