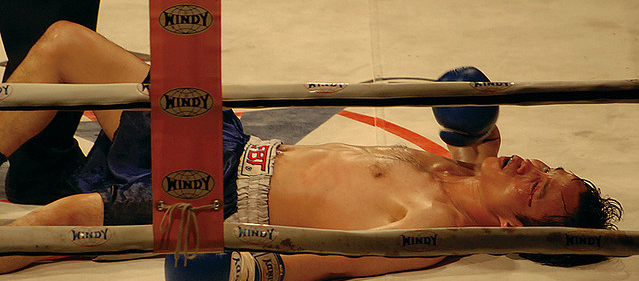 A representative of Noppadon Chalor, who was upset about the loss, doesn't believe that there was an injury at all, and that "the titanium stick was added to gain an unfair advantage". He says that Bandasak Chaiyasan was never injured, and just put the rod in place to cheat. He says the story about Bandasak being injured in training is fake because they saw him competing just two months ago.
"There are no signs of pre-existing injury, nobody saw him get hurt, and how did he recover so fast if he snapped his shin? Ask yourself these questions." – A trainer from the camp of Chalor.
The most famous example of this injury and recovery is Anderson Silva. He chooses to keep the rod in place, which is allowed under the Unified Rules of Mixed Martial Arts.
We were unable to get a statement from the doctor who inserted the rod into Chaiyasan's shin, but here's a statement from the Doctor who performed the operation for Anderson Silva:
Page 2 of 3: