Step aside Mayweather! The possible fight between McGregor and Mayweather moved to another twist last week when Filipino Manny Pacquiao offered to face the Irishman. Pacquiao, who does not hide his desire for a rematch with Mayweather, also revealed his intention to face the UFC lightweight champion.
"Bob Arum, promoter of Top Rank, is the dirtiest man in all sports", this by statements of Dana White in the past. Known for his derogatory comments against the UFC, the fanatics and the fighters. In addition to having referred that Mayweather vs. McGregor as pure nonsense. Where he stated that a rookie could beat McGregor in the ring. We are not sure if that statement is factual. However, it is curious to see how Arum refers to other athletes differently when their athletes are not involved.
Arum revealed that Top Rank President Todd DuBoef will begin negotiations for the fight in conjunction with UFC executive Lawrence Epstein.
"Todd agrees to call Lawrence, they have a great relationship. And revealed that Pacquiao is interested in seeing what happens"Arum responded.
Dana White responded to those comments and made it clear that there will be no way to clinch the McGregor vs. Pacquiao fight if Arum is involved in the negotiations.
"I like Manny Pacquiao," Dana replied. "But I do not like Bob Arum, you can tell Arum to save his money and not make calls because we will not do business with him if he has any kind of participation."
Will Arum have no participation in the fight? Just see what happens. It seems these guys need to put aside the personal beef between them and get on with the game if this fight between Conor and Pacquiao is going to happen.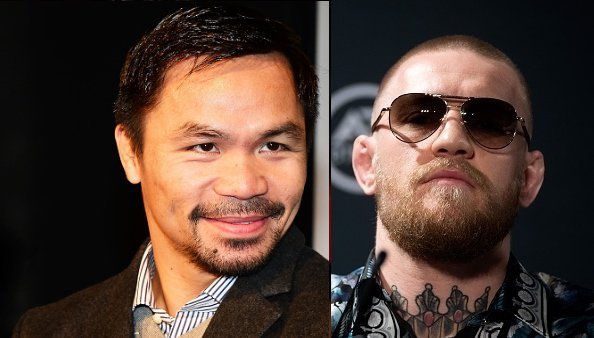 The question here is why does Manny Pacquiao wants to fight with Conor McGregor only after weeks when Mayweather stated he was interested in fight Conor. At some point Is Pacquiao was talking retirement now what. He is trying to make a point to Mayweather than he can take on any one that his rival can? The only way to know for fans of both sides to know for sure is for the UFC to make this event.
Page 1 of 1: