MMA legend Randy Couture is this weeks guest on Lip Sync Battle hosted by LL Cool J.
Randy, now 52, got down and dirty with the dancers as he lip synced to Olivia Newton-John's 1981 classic 'Physical' in what looked like a whole lot of laughs.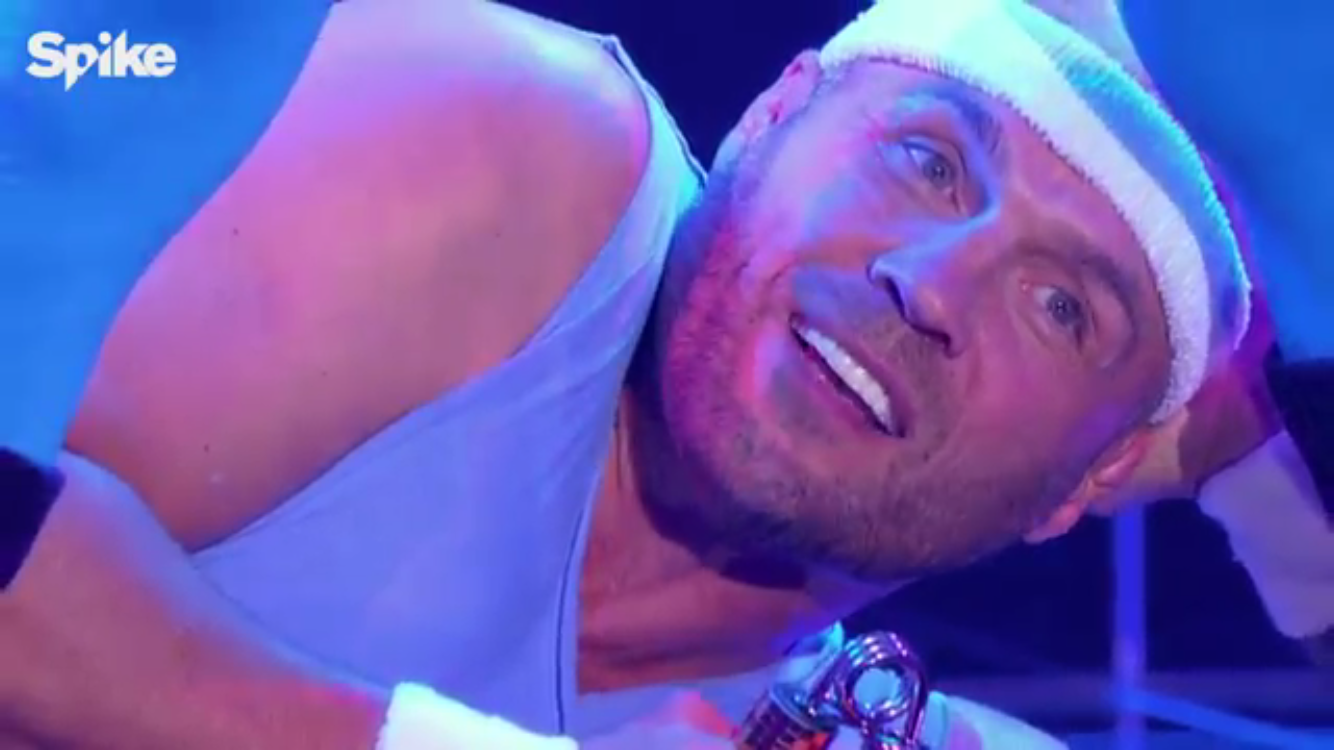 Couture was use to being physical in his long career but had to learn a whole new set of skills for this performance.
The actor/fighter was seen in a very unusual outfit for someone with such a alpha male facade. He was dressed in some flamboyant 80's style leotard with a headband.
Randy didn't look fazed at all to be fair, but that's not too shocking as he is use to playing up to the cameras so to speak, now he is an accomplished actor with roles in movies like The Expendables series.
Continue to video on next page.
Page 1 of 2: