UFC is preparing and is the favorite John Lineker is going to be the top of the list in the 135 pounds after completing the top five ranked fifth with Michael McDonald after pounding a series of punches Wednesday night in the main event at the UFC fight night of Sioux Falls, South Dakota.
Four game Lineker entered the fight keeping his fourth wining streak and left with his fifth knockout (KO) UFC and and as a added bonus for the night when he pair up against Macdonald, who decided to stand in the pocket in his losing effort against this heave handed Brazilian fighter.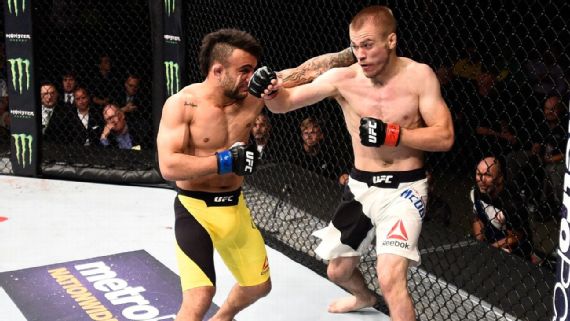 Lineker hit McDonald like a rock several times in the first two minutes, before dropping him for the last time with a left hook episode and follow up with some good old land punches and a good beat down in the ring.
His performance maybe a message to the rest of the bantamweight division and we are sure that other fighter were taking notice of him throughout the promotion notice as well. This is a well deserved win at this stage.
Page 1 of 1: