When somebody helps you make hundreds of millions of dollars, it's no surprise that you're going to have a special place for them. In this case, it's a special place in Floyd Mayweather's Beverley Hills mansion, where he had an art piece commissioned that features himself and Conor McGregor, supposedly made out of many tiny little pieces of glass.
Floyd described the artwork as "Exclusive" and "Timeless" in his Instagram post where he showed it off: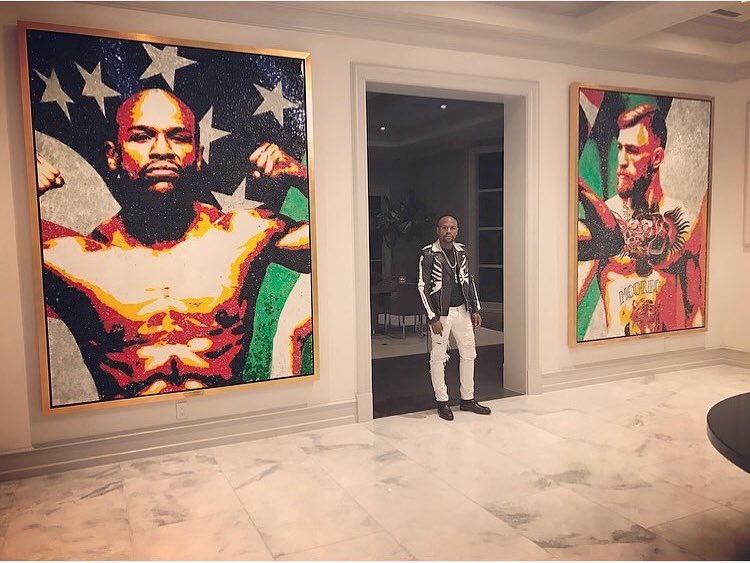 Some people are saying Floyd put this up as a sign of respect to his opponent, others are saying that he's trolling Conor and this is an answer to the portrait of Floyd that Conor had up in his gym before the fight.
If you look closely at the content of  the art itself, it might not be all that much of a tribute after all. Notice how Floyd's arm is in front of Conor, and Conor's looking over at him while he flexes? It's definitely more complementary to Floyd himself, rather than being any kind of tribute or homage to Conor.
Also, these things are huge, they're like twice as tall as Floyd himself. Some people joked that that is actually a regular size doorway. How dare they! In any case, there's no doubt Conor and Floyd are fans of one another and have a mutual respect, especially after getting in the ring together. Neither one of them could have done it with the others.
Page 1 of 1: