It's no wonder that Fedor Emelianenko and Vladimir Putin are best buds, they're two of the most dangerous men in all of Russia. Not only is Putin the closest thing to a real life Bond villain of our generation, he's also a life-long practitioner of martial arts, getting his start with Sambo and then eventually earning his 5th degree black belt in Judo.
"Judo teaches self-control, the ability to feel the moment, to see the opponent's strengths and weaknesses, to strive for the best results. I am sure you will agree that these are essential abilities and skills for any politician," – Vladimir Putin.
Despite the fact that the audience famously booed Putin when he was in the crowd for Fedor's fight against Monson, The Last Emperer hasn't let that stand between his bromance with the steel-faced son of the KGB.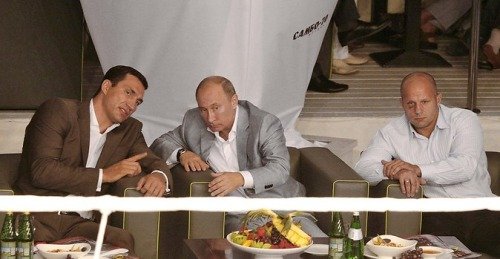 It's not a secret that friends of Putin are taken very well care of, and this is a contributing factor to why it's unlikely that we'll see Fedor ever come out of retirement, despite the fact that those rumors always seem to creep up. It's not like he's hurting for cash like other guys who come out of retirement often are.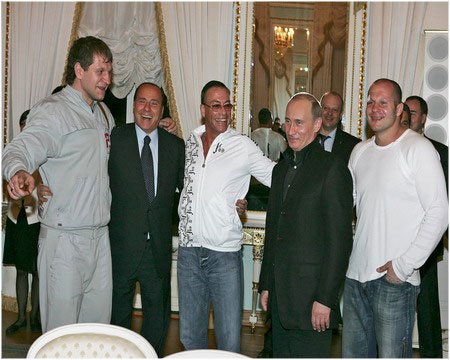 Jean-Claude Van Damme often tags along to play the role of the third wheel.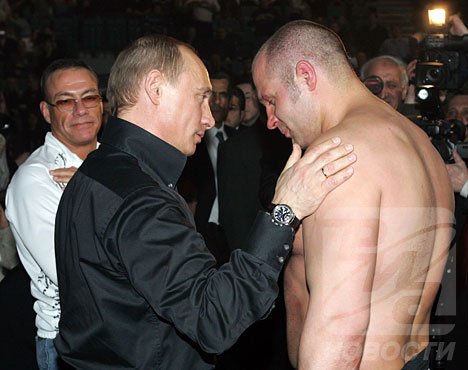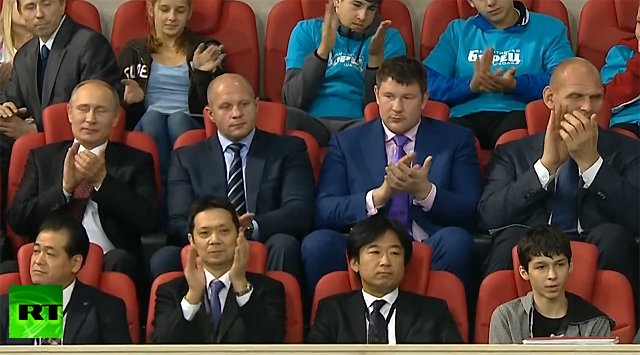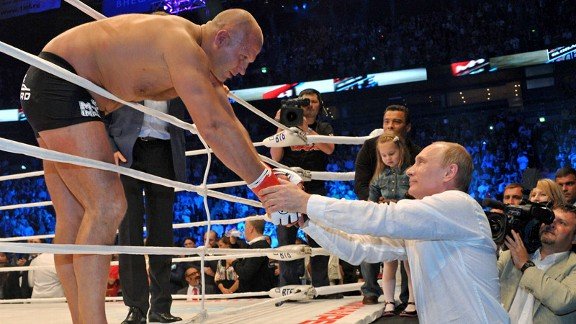 "I want to congratulate Fedor and thank him from all of us martial arts fans. It is because of him this sport became so popular in our country," said Putin.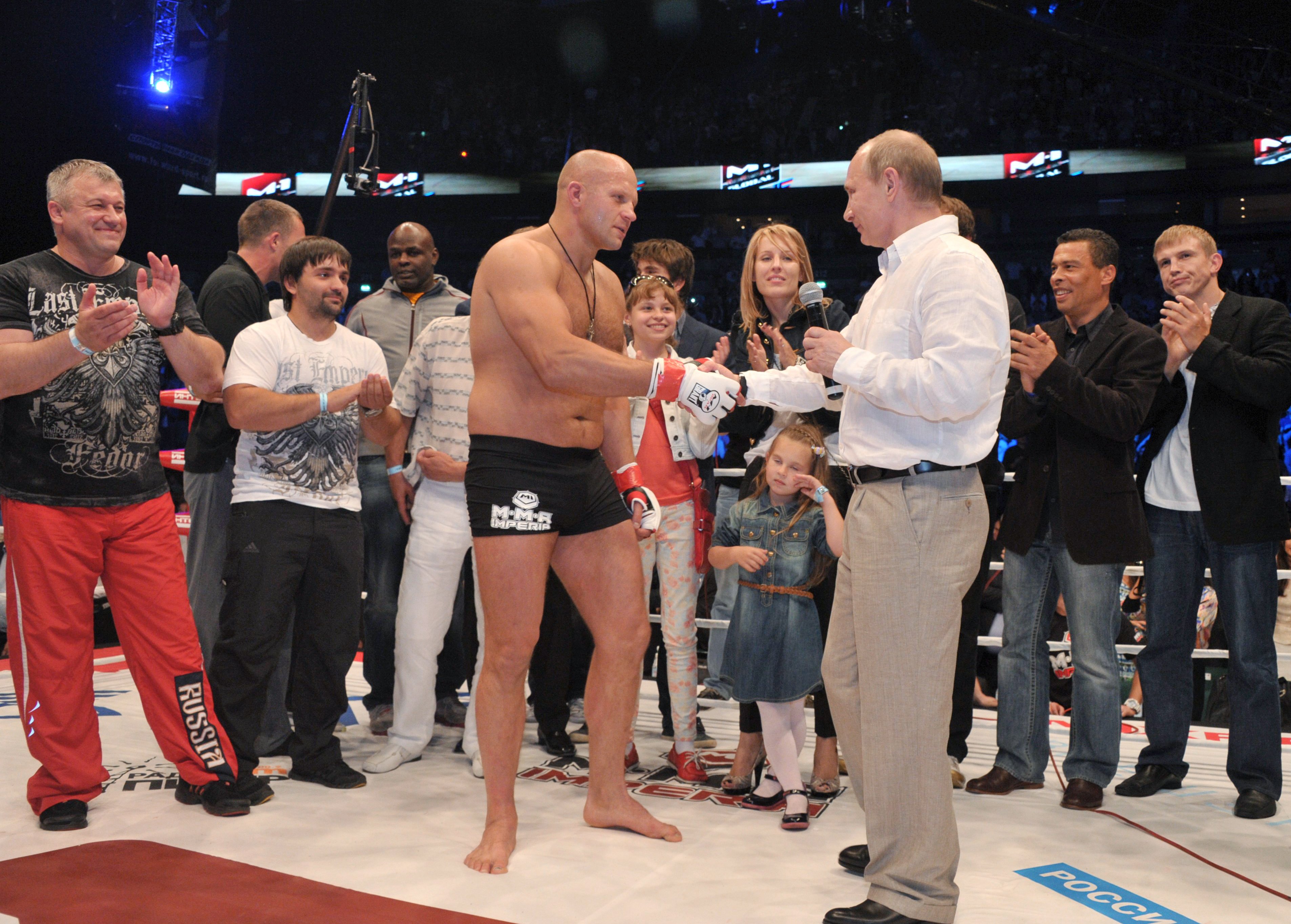 Rumor has it that Seagal taught Fedor everything he knows.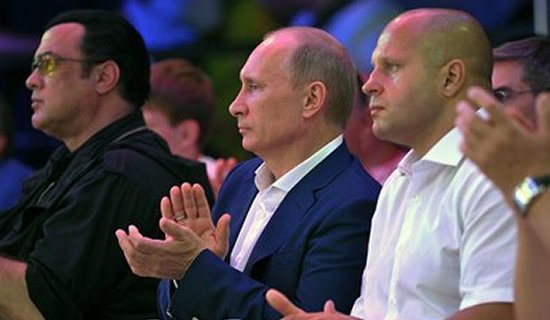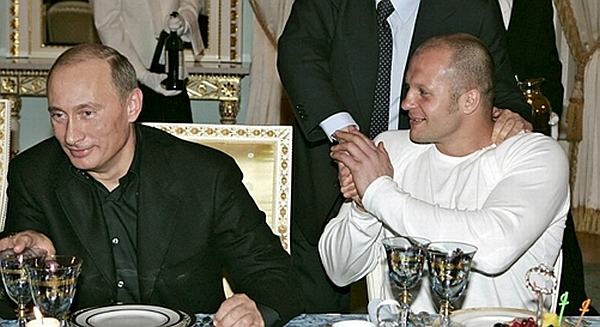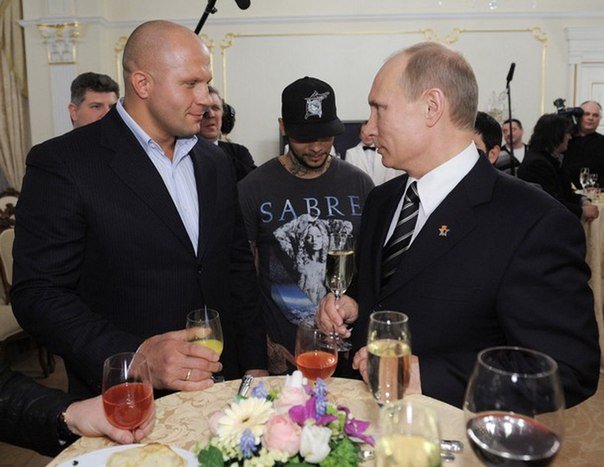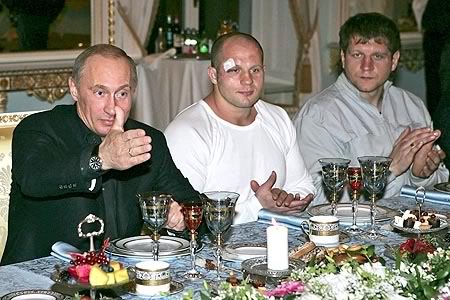 Page 1 of 1: