It seems like each day that passes, this fight is finally getting closer and closer to happening. Despite some contradicting views from Floyd's camp (this is just a transparent negotiation tactic), it's just a matter of putting pen to paper and getting those contracts signed at this point, according to Manny Pacquiao.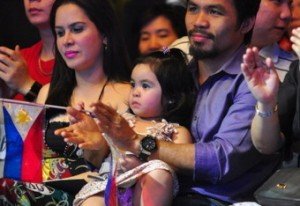 Here's a snippet from a recent interview from espn.com with Manny Pacquiao which spells things out crystal clear. 
—
Do you have any indication that he [Mayweather] will agree to terms, which, really, are his own previously stated terms?
The initial conversation, we both agreed. We're just waiting for the signed contract.
So your understanding is both sides have agreed to terms?
Yes.
And you're just waiting for the signature.
Yes.
When do you expect that signature?
I don't know, but we have a time limit for them."
—
Manny is giving Mayweather until the end of January to take that verbal agreement and to make it official. Here's what Floyd has said about the situation..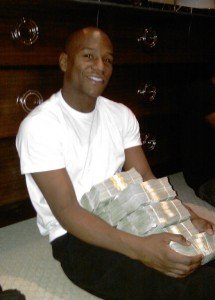 "Pacquiao said that he agreed to everything. What did you agree to? You have no say so," said Floyd. "You have a boss. That's called Top Rank Promotions. That's not called Pacquiao Promotions. With my company, it's called Mayweather Promotions. Do I want to fight Pacquiao? Absolutely! Are we negotiating? Absolutely! But has the fight been made? Not at all… We're trying, but it's been extremely difficult dealing with Top Rank. I don't want to sit right here and point the finger at Pacquiao and say it's him, because it's not Pacquiao. It's his promoter. So a lot of times when Pacquiao says, 'Oh, I agree', You don't have nothing to do with this. You're not a boss. On the chess board, you're a pawn."
None the less, Floyd set his terms and Manny agreed to them – hopefully all this posturing can be put to rest so that the fans can have the match that they've been waiting to see for so long.
Page 1 of 1: