It's Coach Kavanagh's job to support his fighter, Conor McGregor, and to be confident in him, but none the less he's got a very strong endorsement over the prospects for the hugely anticipated rematch between Conor McGregor.
Fans are pretty split on how the rematch is going to go. Nate ate everything Conor could throw at him, and despite being a bloodied mess by the end of the fight, it was hard to imagine the rematch going any differently… but there are a few things to consider, too.
While Nate did take the fight on short notice without having a chance to do a proper training camp or conditioning, Conor also had his opponent switched up at the last minute and didn't have much of a chance to prepare for Nate.
Conor can be crafty with his kicks, and if there's one thing that's the Diaz kryptonite, it's leg kicks. There's a blueprint to beat Nate, but will Conor be able to adapt and follow it?
Nate is a lot better than Conor on the ground, so it'll be interesting to see where this fight ends up taking place.
Conor went out guns blazing in the first fight and wasn't able to put Nate away, but if Conor is able to conserve his energy better this next fight could look a bit different.
This is the first training camp where Conor is preparing for a specific opponent, rather than focusing on simply improving his own game overall.
None of us have a cristal ball, but to think that the rematch is going to be a blowout for Diaz is a bit shortsighted. Here's what Conor's coach has to say on the matter:
"Since half an hour after the loss, we've been pretty obsessive about that one particular opponent," Kavanagh said. "So it's going on months now. I feel like that's all that's in my head lately, and I know it's the same for him. We've never done that before. It's unique and it's very exciting. It's been a very interesting learning experience for me."
Kavanagh has proven himself to be an excellent coach, so there's no doubt he's been putting a ton of thought into this rematch and has some tricks up his sleeve for Conor to unleash. But Nate's been putting in work, too, and has a chance to prepare for Conor specifically as well.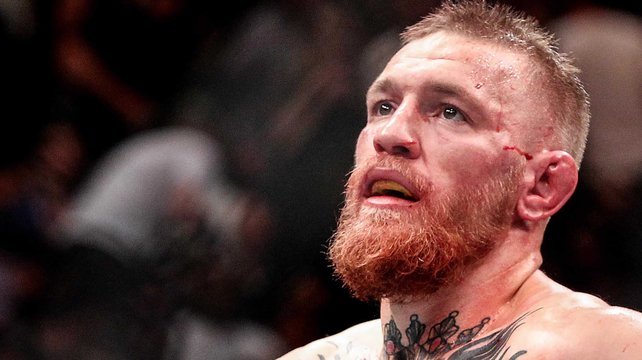 All around, this is a super interesting rematch and it'll be fascinating to see how both fighters prepare to adapt differently. Maybe they'll neutralize each other, or maybe somebody will get the upper hand and it'll be another finish in the early rounds? That's the crazy thing about MMA, you never know what to expect or what's going to happen. The more certain you are of an outcome, lately it seems like the more likely it is for the exact opposite to happen. Let's not forget that Michael Bisping is the MW champion right now, something that Chris Weidman has recently described as "embarrassing."
Regardless of who you're rooting for or which fighters are your favorites, or who is the Champion and who is the underdog, one thing remains absolutely certain: it's a golden age to be an MMA fan. We've got stacked divisions, and even thought there are some questionable title shots handed out every now and then, for the most part we've got the best guys in the world fighting against the best guys in the world on a near-weekly basis. There's really nothing to complain about. Sit back and enjoy the ride.
Page 1 of 1: