At the recent Onnit Fight Night event, Tim Kennedy was doing commentary and he told a story about how he held a USADA employee at gunpoint. Uncle Creepy and Yves Edwards also joined Time at the commentary desk, but Kennedy's USADA story stole the show.
This was right around the time that Tim was getting credible threats on his life from ISIS, so naturally he would have had his guard up. He was returning home, when he noticed a suspiciously slow car driving down his street, and finally parking in front of his house.
Obviously, being an American badass, Tim immediately rolled up on the guy and held him at gun point, demanding to know who he was.
The guy responded that he was from USADA, and he was only there for Tim's pee.
It's not easy being a USADA tester, and they're working hard to clean up the sport while putting their lives on the line. These guys deserve some credit. They've already made some huge busts this year, and they aren't pulling any punches. It's a thankless job, and just picture this… Would you rather be the USADA tester that Tim Kennedy mistook for a terrorist, or the guy who had to go ask Mark Hunt for a sample days after it was revealed that Brock tested positive? The fact that there's no right answer here further proves that those USADA guys have got a hard knock life.
The main event of Onnit Fight Night featured Miss United States 2012 turned BJJ blue belt Whitney Miller against River Fuller, who has a tattoo on the inside of his lip that says "NFG", and that stands for "NO F**** GIVEN."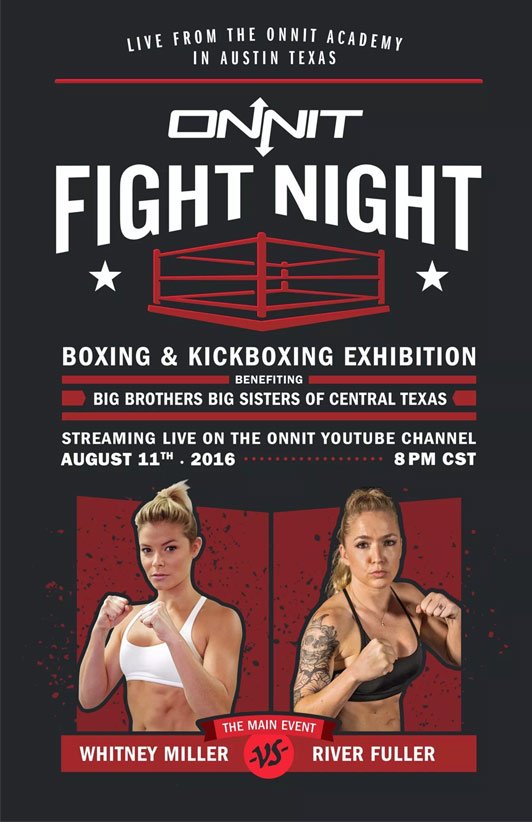 The two were originally supposed to fight in 2014, but Whitney (Who is also the girlfriend of the founder of Onnit) pulled out of the fight. There was a lot of animosity leading into the fight, which was basically a glorified sparring match with bad intentions.
Page 1 of 1: