If you think Mike Tyson is the only boxer to bite another man's ear in the ring, then you're wrong.
Enter Austrian of Albanian descent cruiserweight boxer Astrit 'The Tiger' Klimenta. I'm not 100% sure if this guy is a fan of Iron Mike Tyson, but it's well worth a bet. Klimenta was losing the fight, plane to see for any spectator, his opponent, Serbian Andrej Pesic, was picking him off nicely, maybe a little too nicely as not only was Klimenta losing the fight, he was also losing his mind!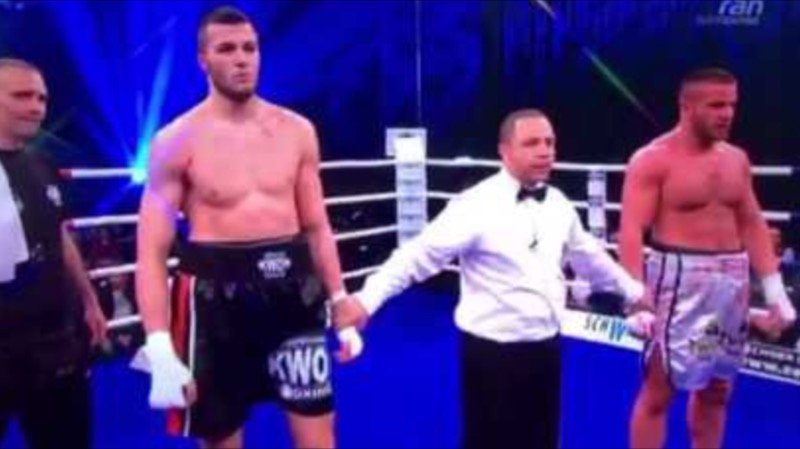 The Mayhem in Munich kicked off when Klimenta tried to book his way out of the fight with a few petty fouls.. When this didn't work, he decided to get a little bit more creative, bless him, he tried to eat his opponent, yes he literally tried to take a big bite of the guy. Klimenta might not of had a clue on how to win this boxing match, but he sure was creative on finding a way to lose it.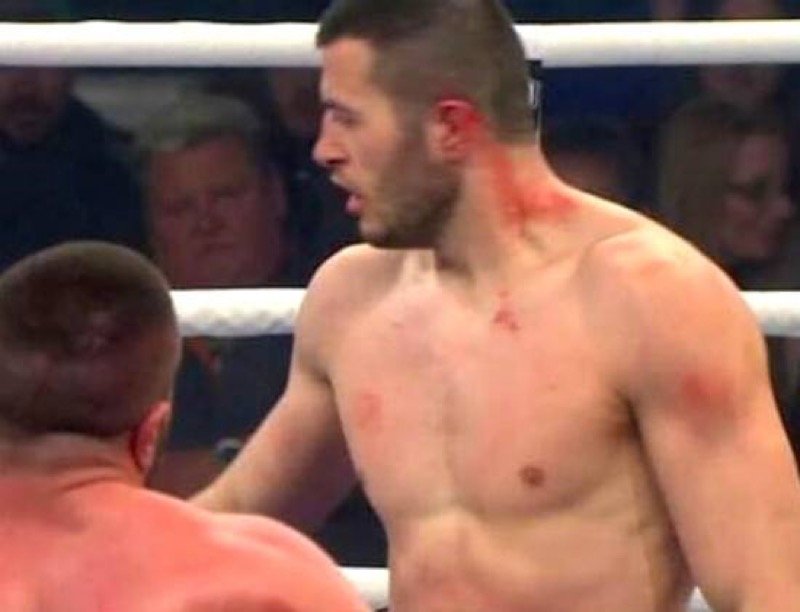 Klimenta, after acting like an extra in a very poor Zombi 'B movie' from the 1980's, but he wasn't finished there, not only had he tired to foul Andrej Pesic all night and eat him.. He then went for Pesic's trainer, German Alexander Petkovic.
Pesic's trainer didn't take this too well, he backed Klimenta up and threw a sweet left hook, staggering Klimenta back to the ropes.
When we looked into who the trainer was, it was no surprise that he landed such a sweet blow. Alexander Petkovic has a very impressive record of 50-8 at heavyweight. Not a guy to upset. "He was expecting a right," said the trainer. "But I took a step back and hit him with a left hook to the chin."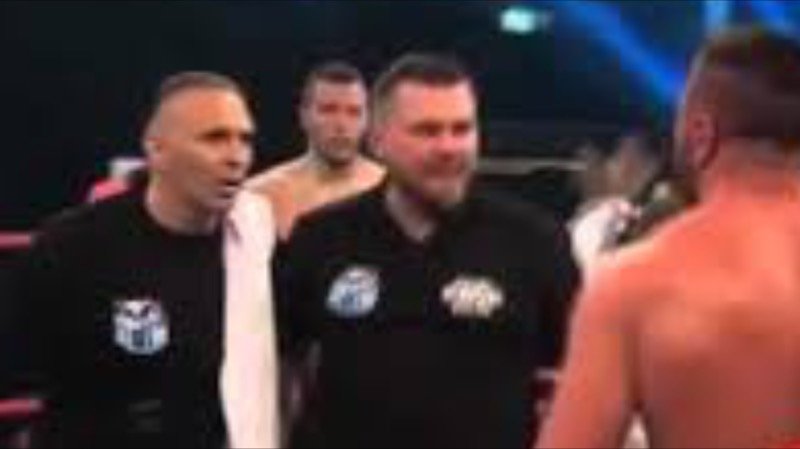 Klimenta took to Facebook and offered an explanation:
Read what he had to say on the next page
Page 1 of 2: