Badr Hari is a world-class kickboxer with wins over guys like Alistair Overeem and Semmy Schilt. He lost his belt for unsportsmanlike conduct, and he's just as much of a scumbag outside of the ring, where he's got a long history of assaulting people.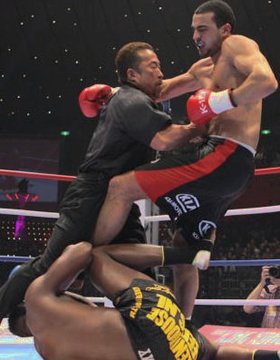 He had already been sentenced to two years behind bars for 5 assaults that took place between 2011 and 2012, but he wasn't done…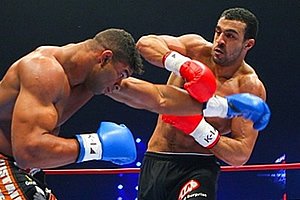 Badr walks into a lobby with his entourage, and immediately starts walking down the receptionist then slaps him in the head before moving off-camera. His buddy just stands there laughing.
Watch the video on the next page:
Page 1 of 3: