Buakaw Banchamek is one of the most loved Muay Thai fighters of all time. He's got over 200 wins and only a small handful of losses and puts on very exciting fights. He's a super intense guy, and a stone-cold killer once he gets inside the ring. Here are ten pictures that do a great job of capturing the true badassery of Buakaw.
A split second after landing a harsh head kick.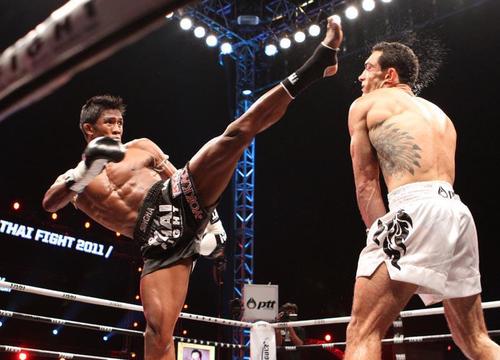 Paying respect.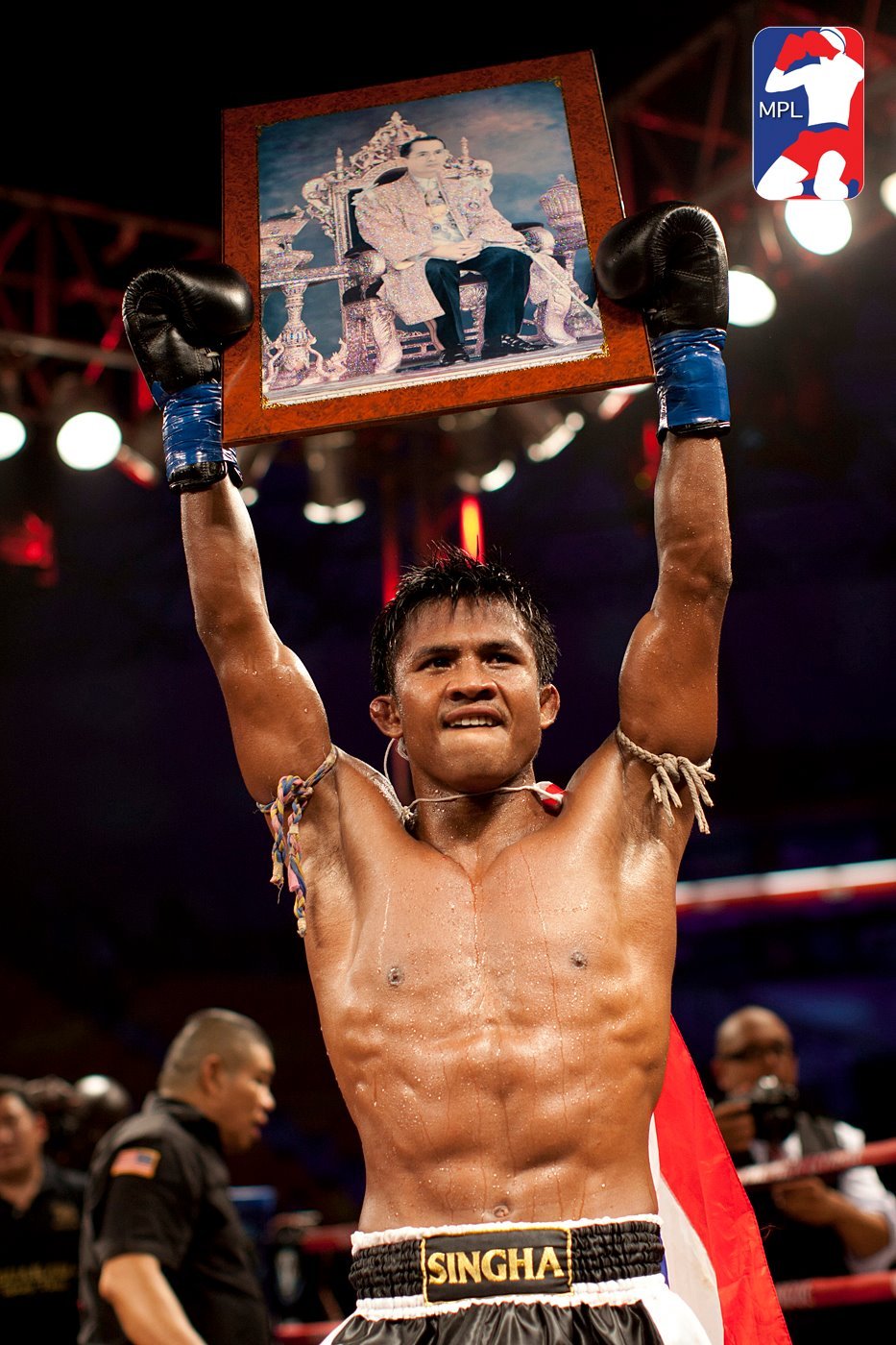 Proudly wearing the Flag of the Kingdom of Thailand like it's a Superman cape.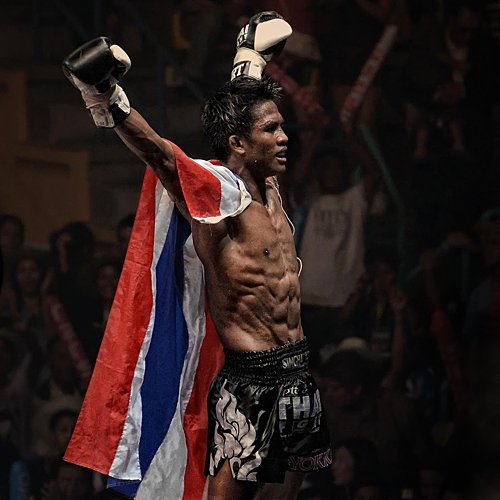 Nothing in this photo except 100% pure badass.
A contrast from the previous ferocious image features the rare Buakaw smile.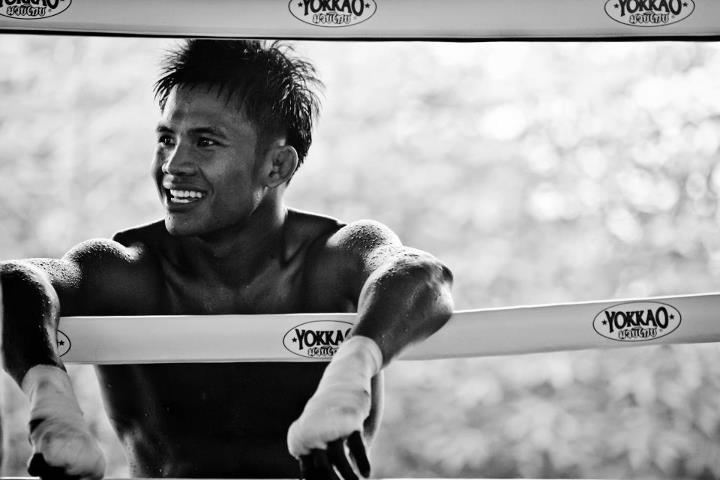 Cover up for dear life.

Undergoing some intense training.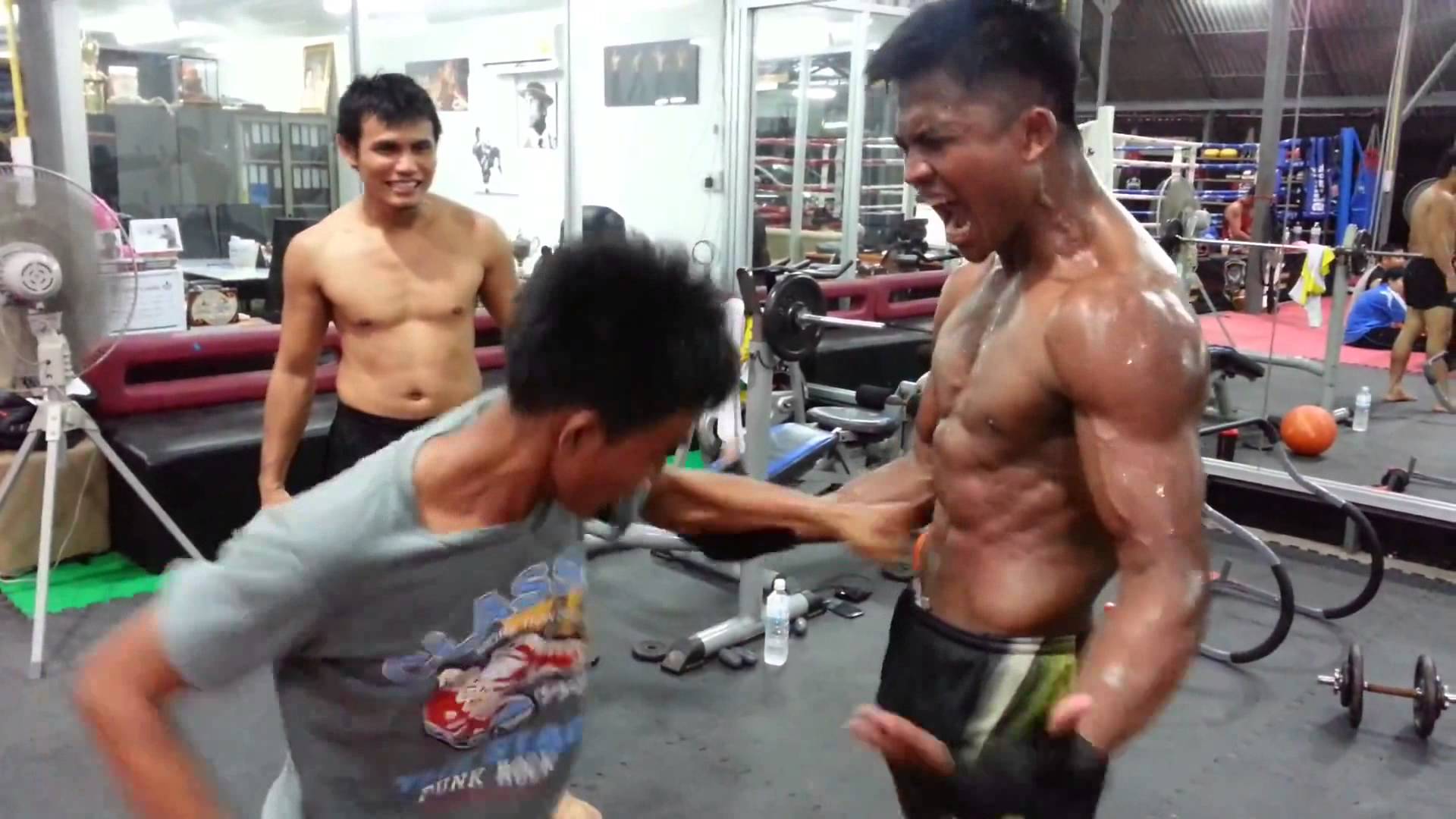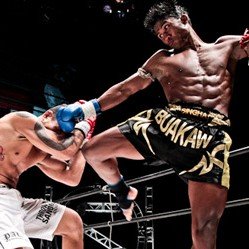 Here's Buakaw kicking around the ball, this was seconds before he sent it right through the gate and left a huge dent in the cement wall. 
Is Buakaw your favorite fighter? Let us know! Also if you know if any other great photos, share them!
Check out this breakdown of Buakaw's techniques.
Page 1 of 1: