It's probably too soon to get excited, because this isn't the first time Rory's been promised a title shot but this time the date's actually been set for July 11th. Ufc 189 is shaping up nicely, and this gives MacDonald an opportunity to avenge his loss to Lawler after a split decision at UFC 167. The other fight that's been announced for UFC 189 is Conor McGregor vs Jose Aldo, so knock on wood that the injury bug or the steroid bug doesn't put a damper on the party.

Other than that, fighters have been awfully quiet on Twitter today, after the announcement that the UFC is going to support fight-night drug tests for all of their events and that they're going to cover the extra costs. Also, Lorenzo said he supports a 4-year ban for athletes that test positive for performance enhancing drugs, even if it's their first time being caught. This could be huge, although there's a big difference between "supporting" a ban and actually going out of your way to initiate it.

Here's an overview of the UFC's new drug testing policy.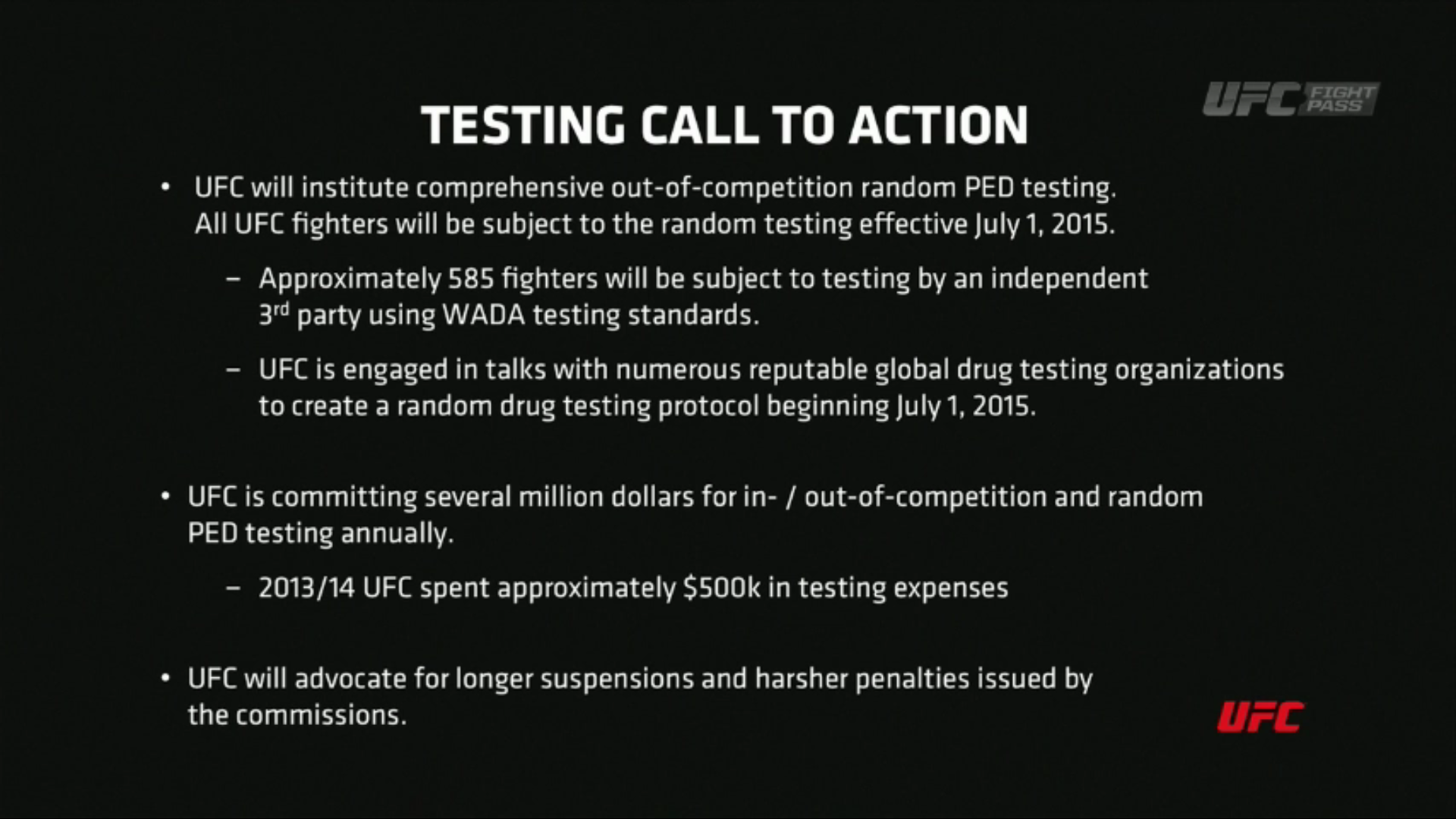 Page 1 of 1: