The war of words between Nate Diaz and Conor McGregor's Brazilian jiu-jitsu coach Dillon Danis is heating up.
First off we heard Nate Diaz say how Danis is on his "hit list," and how he is "going to get that motherf***er."
Nate said: "That jiu-jitsu coach he's got, you know I'm going to get that motherf***er man, that guy is on my hit list. This is America and he is over there representing with them?
"And then he wants to load up at a press conference like he's hard. That's the reason that the fools got rushed at the press conference too is because they rolled up all making a scene like, 'We're the hardest shit in town.' "
Today, Dillon Danis has come back with his response whilst speaking to MMA Fighting: "I don't know what that means, I'm on his hit list, but if he wants to do MMA, I'll fight him in MMA if he wants. He can do a CM Punk with me and bring me into the UFC. He can be my first fight. I'll fight him in a couple months, whatever he wants to do."
Danis said after the fight, he went to shake Nate's hand, but was given the cold shoulder.. "I had a lot of respect for Nate Diaz, I went to shake his hand after the fight, he wouldn't shake my hand. He was saying things. This is the fight game. After the fight, emotions are high. But c'mon man. I did nothing to him. I don't understand. But now he wants to make it personal. If he wants to fight, that's fine. I don't understand where that came from."
"So whatever he wants to say, I was trying to act hard, he threw a water bottle at me and I caught it, I caught it perfectly. It was a weak throw and I caught it with like one hand. I was like Odell Beckham'ing out there. I caught it with one hand and I threw it right back. It got crazy."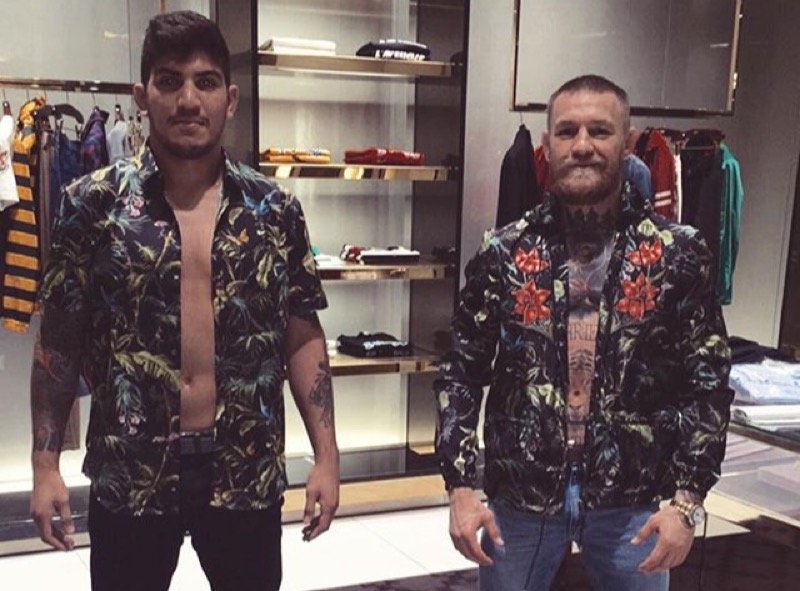 "Any kind of combat he wants to do, I'm ready to step in there with him," Danis said. "Whatever he wants. No problem. MMA? It doesn't matter to me. I'll fight him in MMA tomorrow."
This has all come about from the constant battles that Conor McGregor has with Nate Diaz in the build up to both fights. Conor never took a backstep when it came to throwing in some personal verbal attacks.
Such as: "F*** the Diaz brothers f*** those cockroaches, It's a big fight, it always was. We came here ready for war, not to throw little bitch bottles and run. We're here ready to fight, so let's go."
I'm not too sure these two will end up having an MMA match, but for both their sakes, I hope they don't bump into each other any time soon, as it sounds like there is such bad blood that a fight could break out in the street.
Page 1 of 1: