Despite the on-going rumors that that Scott Coker is trying to lure Fedor Emelianenko back into the cage for a match against Brock Lesner in Bellator, it seems very unlikely. When you're best pals with Vladimir Putin, you don't have to worry about money problems, so there's very little incentive for Fedor to come back and to risk his legacy of riding into the sunset on a string of wins.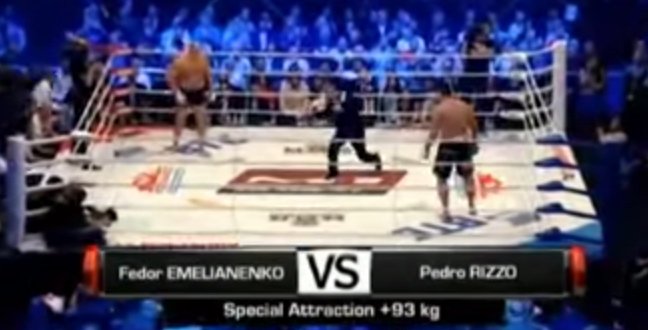 In his final MMA fight, Fedor took on Pedro Rizzo who is no chump. The Brazillian Muay Thai-style fighter has wins over some big names including Ken Shamrock, Tank Abbott, Dan Severn, Josh Barnett, Jeff Monson, Ricco Rodriguez, Andrei Arlovski, and Mark Coleman.
Fedor's name always comes up in the shortlist of the greatest martial arts fighters of all time, depending on who you ask it's a toss up between himself, GSP, and Anderson Silva. It's hard not to include Jon Jones in that list as well, but he rarely gets the nod because it's arguable that he's not even in his prime yet. It's always a bummer to see legendary fighters go out on a string of losses, especially when they're tough KOs, so seeing Fedor bounce back from his 3 consecutive losses to Hendo, Bigfoot and Werdum was a welcome sight for MMA fans.
Page 1 of 1: