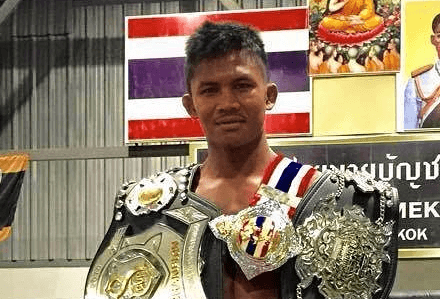 Fighting out of‎: ‎Surin, Thailand
Weight‎: ‎69.5 kg (153 lb; 10.94 st) Wins‎: ‎226 Losses‎: ‎23
Buakaw Banchamek Facts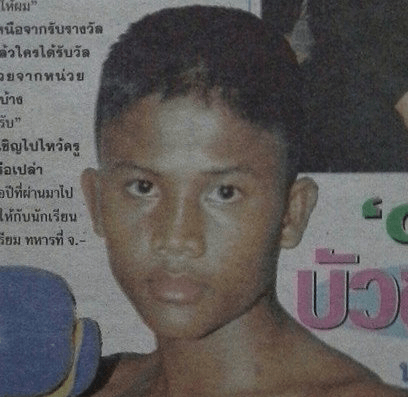 Buakaw Banchamek aka Buakhao (Thai meaning, "white lotus", (Thai: บัวขาว บัญชาเมฆ, born May 8, 1982) is a Thai welterweight Muay Thai kickboxer, who formerly fought out of Por. Pramuk Gym, in Bangkok, Thailand under the ring name Buakaw Por. Pramuk (Thai: บัวขาว ป.ประมุข). He is a former two time Omnoi Stadium champion, Lumpini Stadium Toyota Marathon Champion, Thailand Featherweight champion and two time, 2004, 2006 K-1 World MAX champion. In addition, Buakaw also played professional football as a forward in Regional League Division 2 for RBAC
Buakaw Banchamek Wife
"Do you have a girlfriend?"
He perks up, laughs confidently. "Yeah, yeah, I have one!" When the laughter subsides he says, "If I tell you no, you won't believe me. No one ever believes me when I say I don't have a girlfriend."
Too busy, he says. Career takes all his time. (vice.com)
Buakaw Banchamek Training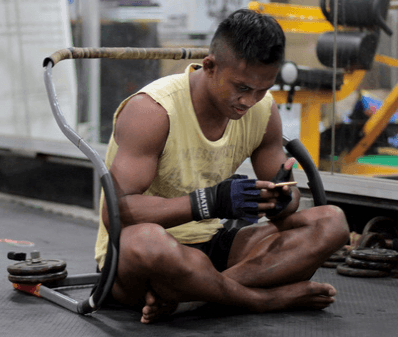 This is an example of his daily workout routine:
MORNING :
6:00 Stretching and 10 Km running.
7:00 Push-ups, pull-ups, crunches and squats.
7:30 Shadow ( 5 rounds ), bag training ( 5 rounds ) and pads training ( 5 rounds ).Rope.
8:00 Clinch Training and Sparring
9:00 Weights workout at the gym
9:30 Shadow (3 rounds). Stretching to relax muscles.
Nap
AFTERNOON:
15:00 Warm up and 5 km running.
15:30 Rope (5 rounds)
16:00 Shadow ( 5 rounds ) , bag training ( 5 rounds ) and pads training ( 5 rounds ) .
17:00 Clinch Training and Sparring
17:30 Push-ups, pull-ups, squats and crunches.
Buakaw Banchamek Diet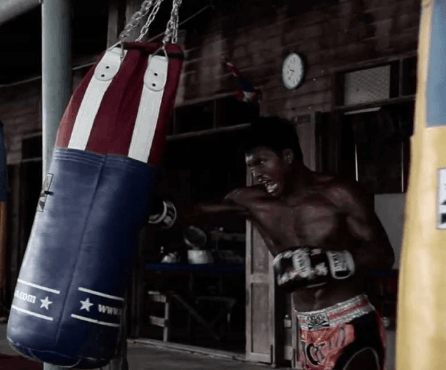 His demanding workout routine requires high caloric consumption and helps Buakaw Por Pramuk with his impeccable muscle definition. He also consumes a very healthy diet made up of fresh and organic fruits, vegetables and rice in every meal, typical of Thailand.
For his protein Buakaw Por Pramuk consumes fish, seafood and farm animals, such as chicken and turkey.
Taking into account that most of his training is aerobic, Buakaw Por Pramuk hydrates very regularly drinking several liters of water mixed with salt and sugar.
Buakaw Banchamek Vs Yi Long Video
Event: WLF – Wu Lin Feng
Date: 2015-06-06
Where: Jiyuan, China
Division: super welterweight (154 lbs, 69.9 kg)
Result: Buakaw Banchamek wins Yi Long (decision)
Buakaw Banchamek MMA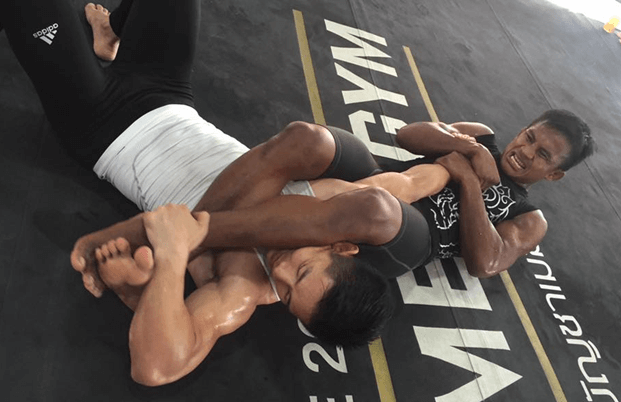 There are still a lot of questions that remain to be answered regarding his MMA debut, mainly when will be the next time he fights for Kunlun Fight. Buakaw's last two fights have been for Kunlun Fight so that MMA debut could be sooner than later. This could simply be a one time deal and not a permanent transition, but only time will tell.
Page 1 of 1: