Since Cody Garbrandt had to take off to Europe in order to get some work done on his back and had to pull out of the coaches fight for the current season of The Ultimate Fighter, the UFC has been scrambling to find a fight for TJ. Mighty Mouse was one of the candidates, but he wants to get PAID if he's putting his belt on the line against the former champ coming down from a bigger weightclass. You can't blame Mighty for this, he's one win away from surpassing Anderson Silva's title defense record that he's already tied, and in the era of money fights and obscene paychecks, MM just wants a piece for himself. Good for him. The UFC haven't done him a hell of a lot of favors over the years, despite the fact that he's been a loyal company man and is widely considered one of the top pound for pound fighters on the planet, and has been for years.
Whatever the UFC has been offering him to fight TJ just wasn't enough. As a fighter, you've got to look out for your self. There's this romantic idea that you fight anyone, at any time, no matter what – but as fans we have to remember that this is a career for these guys, if you're putting your belt on the line against someone who never even has a win in your weight class, and is getting an instant title shot as a bigger guy moving down, it's not like MM is dodging top contenders – he's already beat ALL OF THEM.
MM has cleared out his division, in some cases twice, so if he wants big bucks for a super fight – hell yeah, pay the guy. TJ vs MM would be a great fight, and maybe the biggest test MM has had. On that same note, you can't expect MM to take on all the risk without a bigger reward than usual.
This will rub some fans the wrong way, and it definitely rubs Dana White the wrong way…
Dana to MM: "You don't make the fights around here"
However, in the past, when Dana was talking about Cody vs MM, he said that if he was MM he wouldn't risk it – he would go for the record first.
So, where does TJ weigh in on all of this?
Well, he's fully embraced the snake meme, and posted a picture of a snake eating a mouse. Damn.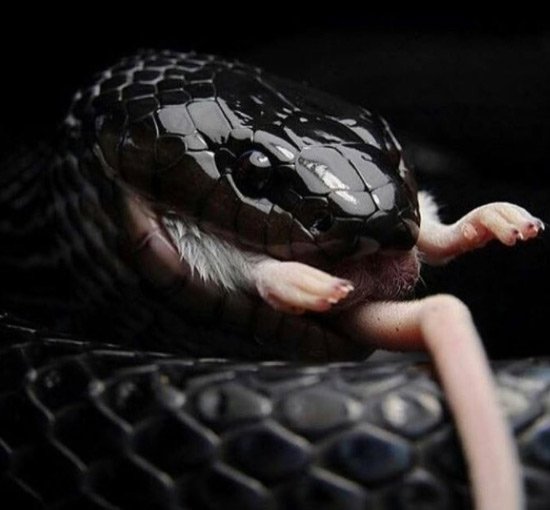 Page 1 of 1: