Dan Bilzerian gives absolutely zero fucks, except for when it comes to slamming your girlfriend.
Hey Ryan Deluca I fucked your bitch in my Gucci flip flops #IReallyWoreThem #NobodyWillSeeThisAnyway #BadIdeaTextingMeOnYourGirlsPhone #HaveAGoodVacation.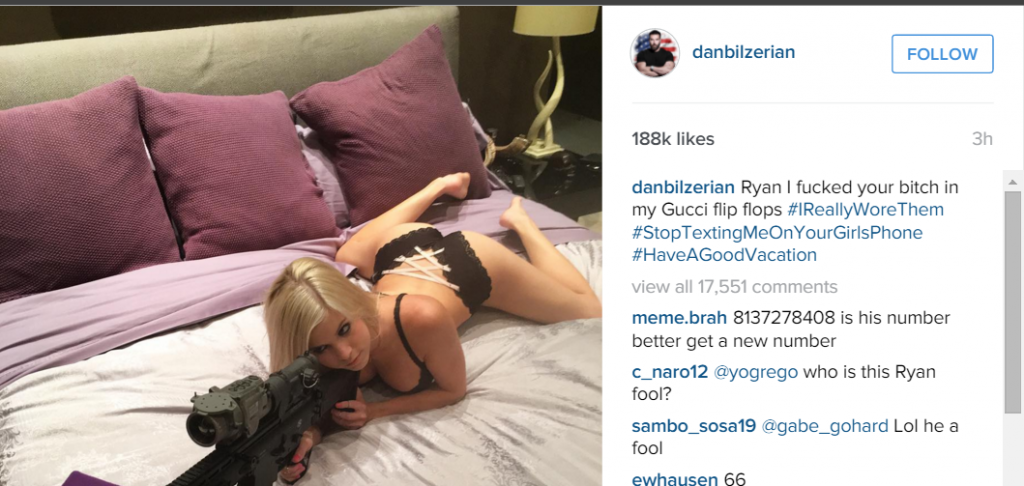 Full Image: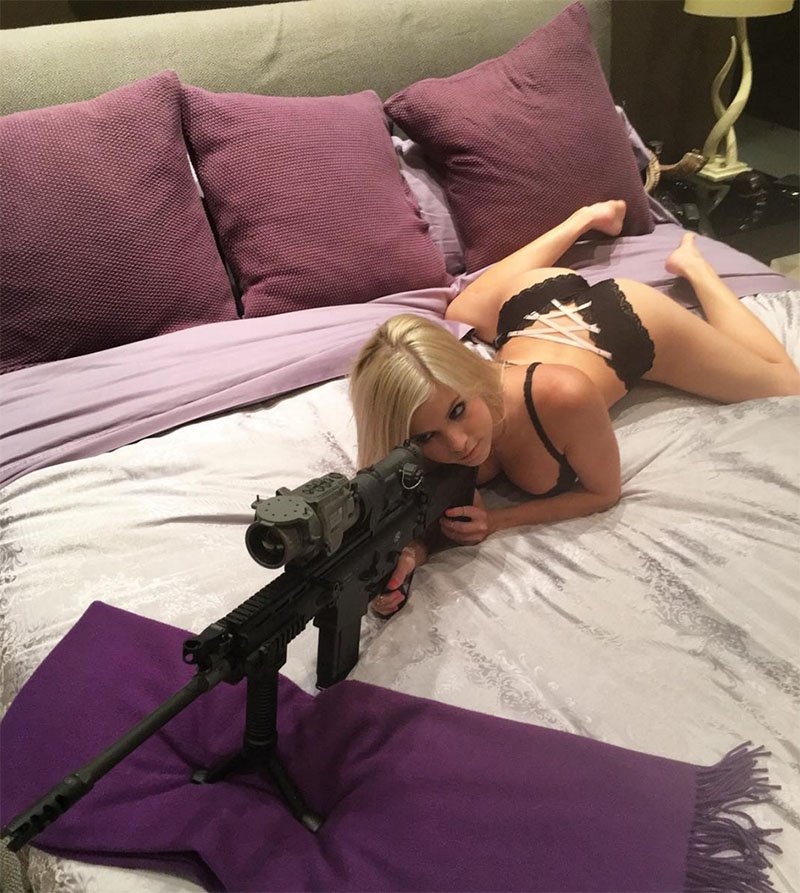 Ryan Deluca, the multi-millionaire former CEO of Bodybuilding.com just received the ultimate slap in the face when he learned that Dan Bilzerian had sex with his 22 year old girlfriend Ashley Soule.
Ryan who is known to jetset around the world in his own plane was outplayboyed by the infamous Bilzerian, and humiliated in front of Dan's 13.6 million facebook fans.
It appears the couple had just broken up, we did some detective work and noticed this telling status update from Ashley on October 27th
Flying back to Idaho from Portugal. I am so grateful for my last year and a half of love and travel. Unfortunately, not all things last forever. Looking forward to starting my next adventure in California. Time to be 22.
Where Ryan went wrong is he tried to turn a hoe into a housewife. Integrating Ashley Soule into his life, taking her on trips, and introducing her to his kids. One thing is for certain, any woman willing to pose for sexually explicit photos on Dan Bilzerian's bed is obviously a hoe deep down to her core.
See Ryan Deluca's response to Dan Bilzerian on the next page:
Page 1 of 2: