UFC Featherweight champion Conor McGregor isn't a man that likes to hang around, sit on the couch and rest on his successes.
McGregor was seen back in the gym just two days after his rematch fight with Nate Diaz at UFC 202. Normally, fighters will have at least a week off from training after a long busy camp. But not Conor, a man that is used to hard work, real work, working at 6am on building sites back in his home country of Ireland. He has said before, that the jobs he had before becoming a world superstar MMA fighter help him with his training. It's something he didn't enjoy and something he has no plans going back to.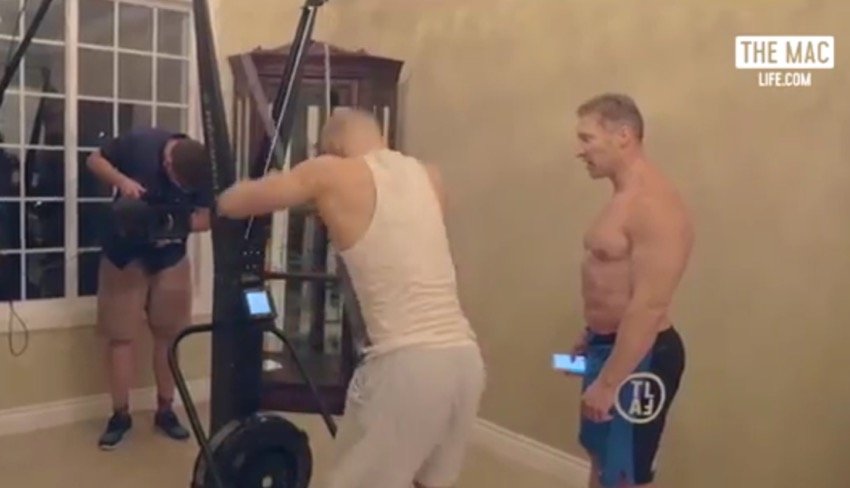 Back on August 20, 2016, UFC featherweight champion Conor McGregor and Nate Diaz faced each other for a second time at UFC 202 in a match up that lived up to all the hype.
Conor executed his game plan with perfection, staying away and not getting involved in an 'all out brawl' with the naturally bigger man. Conor was able to 'hit and run' beating Nate Diaz on points via a unanimous decision.
It's clear to see that McGregor takes his training very seriously, it's all part of the fight game and helps him to keep bringing in the big bucks. Talking of big money, McGregor and Nate made record salaries at UFC 202.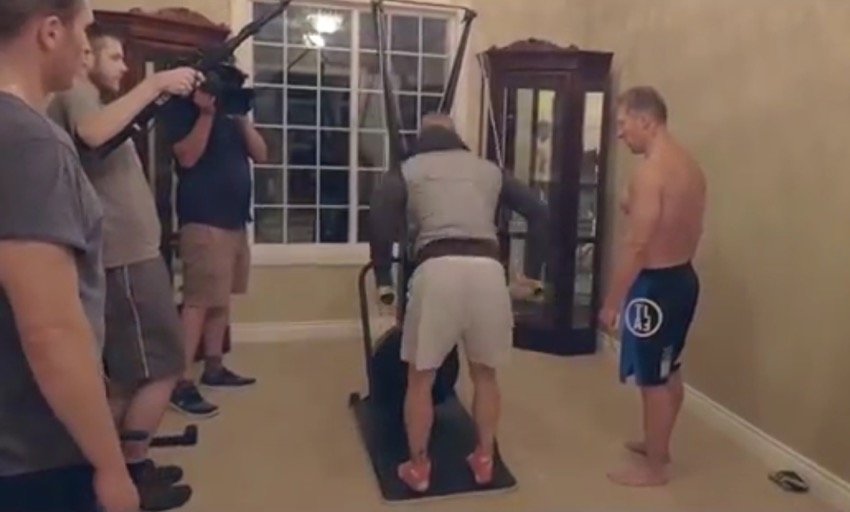 It is well known that Conor McGregor is a big earner in the MMA world. The man has well and truly created himself as a fighter/PR Guru.
Being able to help sell a fight comes incredibly easy for Conor. You only have to look at one of his pre-fight press conferences to see.
Ahead of UFC 202 Conor McGregor and Nate Diaz got into a bit of a different fight, they were seen throwing water bottles at each other at the UFC 202 press conference.
This came as a massive shock to onlookers.
One saying, "I was just getting into the press conference when I saw Nate Diaz get up and walk away, it looked like he was signalled by his brother Nick. The pair were joined by team Diaz and walked to the back of the room where it looked like they were just going to exit. But then, all hell broke out as bottles were being thrown backwards and forwards over our heads!
With lines like: "F*** the Diaz brothers f*** those cockroaches, It's a big fight, it always was. We came here ready for war, not to throw little bitch bottles and run. We're here ready to fight, so let's go," you can see just how much drama Conor likes to add to a fight.
Conor McGregor stated that he would like to fight Nate for a third time, but this time at 155lbs. "I'll fight Nate again, but this time, it'll be on my terms, I'll fight him at 155lbs," said McGregor.
Many believe that a third fight makes a lot of sense, they have both now won one fight each, so a decider could be needed. Not everyone is up for this third fight, namely Dana White.
Dana said, "Well here is the thing. Everybody has to remember that that fight was put together because Conor McGregor's opponent fell out (at UFC 196). So Nate Diaz stepped up and took it on short notice."
"Conor stepped up and took the fight. And you know it was such an exciting fight the first one that they wanted to do it again so we did it again. But they're not in the same weight class. The fight doesn't make sense."
"It's not for any titles. It's not for any ranking positions. It makes no sense. Conor is the 145-pound champion he needs to defend his title or give it up and decide what he wants to do next. And Nate doesn't want to fight anybody but Conor McGregor."
"So I don't know. We will see what happens with Nate. If he gets tired of sitting around maybe he will want to fight."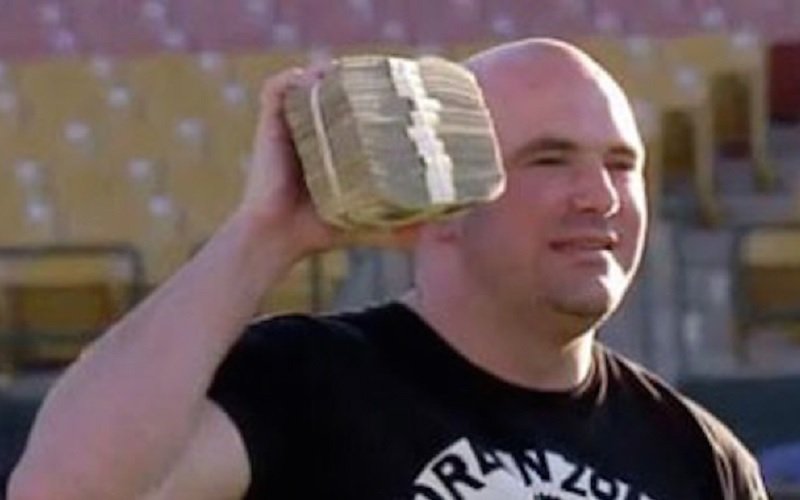 "The reality is this, Conor has put the 145-pound division on hold for a minute to do this fight. So it's not fair to the rest of the division to do one of those fights right now."
"At the end of the day, you have to look at what that fight really was. Now Conor McGregor is one of these guys who steps up. Do you know how many times I've been in a position where somebody gets injured in the lead-up to a big fight and the guy doesn't want to fight on short notice?"
"The guy who is actually ready doesn't want to fight on short notice."
"Conor McGregor fought a guy who was 30 pounds heavier than him on short notice."
"When you look at what a huge star and how much money that guy brings in and makes, it's amazing this guy puts all his chips out on the table – every single time and will fight anybody, anywhere, anytime."
"So that fight was a last minute replacement and then after it was over they wanted to do it again, so we did it. The fans wanted to see it, we did it, it's time to move on. It's time for him to defend his title."

Page 1 of 1: