UFC featherweight champion Conor McGregor celebrates his 28th birthday in Las Vegas with close friends and his partner, Dee Devlin.
You'd think someone with the lifestyle and personality of Conor McGregor would have a massive house party with around 400 people attend his birthday bash, but our Conor opted for a much quieter personal bash, with his girlfriend Dee, his coach, John Kavanagh and close friends and family.
Conor was presented with what looked like a humble chocolate cake with 'Happy Birthday' candles. Once the candles were all blown out, they retreated to the garden for Conor to have a bash at the piñata, blindfolded.
In the video you will see how Conor entertained himself for the rest of the day. Many 28 year olds would be straight down the pub, or on a bar hopping session. But not the notorious one, he spent the rest of the day training. Working on his grappling skills.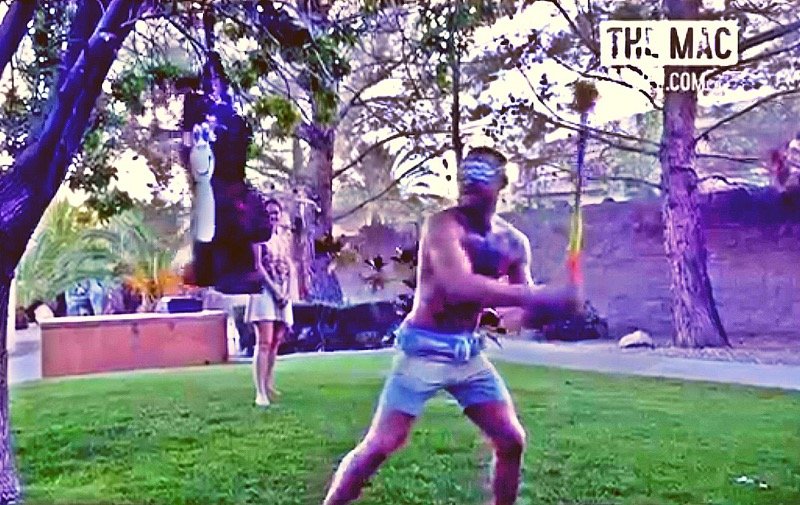 Even know your birthday has passed, Happy Birthday Conor and good luck for the future.
Conor McGregor is deep in training for his rematch with Nate Diaz at UFC 202 on August 20th.

Page 1 of 1: