Stefan Struve and Alexander Volkov Clash
After the UFC has returned to normal after the Mayweather Jr. vs McGregor fight. The clash between Stefan Struve and Alexander Volkov. This was arguably the biggest fights for the night. Both fighters are accustomed to fighting smaller opponents. UFC Fight Night 115 Struve came in hard and steady with lots of energy but that was soon exhausted. It not a good strategy to expend all your energy early on.
Volkov even though had a few cuts and bruises to the face was more measured and steady towards Struve. Volkov using a combination of two and three strokes caused Struve collapsed in the third round at the 3 minutes and 30 second mark. 
Video Highlights
Struve and Volkov Bloodied and Bruised
Well, some fans was looking for a longer bout well, they have Struve to blame.  He did not seem well prepared for this fight and his coach will need to train him how to hold his own in the octagon in the long haul. Perhaps had he been more measured the out come might have been different. As we seen with the fight between Conor McGregor and Floyd Mayweather Jr. it does not make much sense to rush in hard, rather pace yourself and control is what is going to be the deciding factor at the end of the fight. We were surprised that such a basic lesson in combat Alexander Volkov did not seem to know.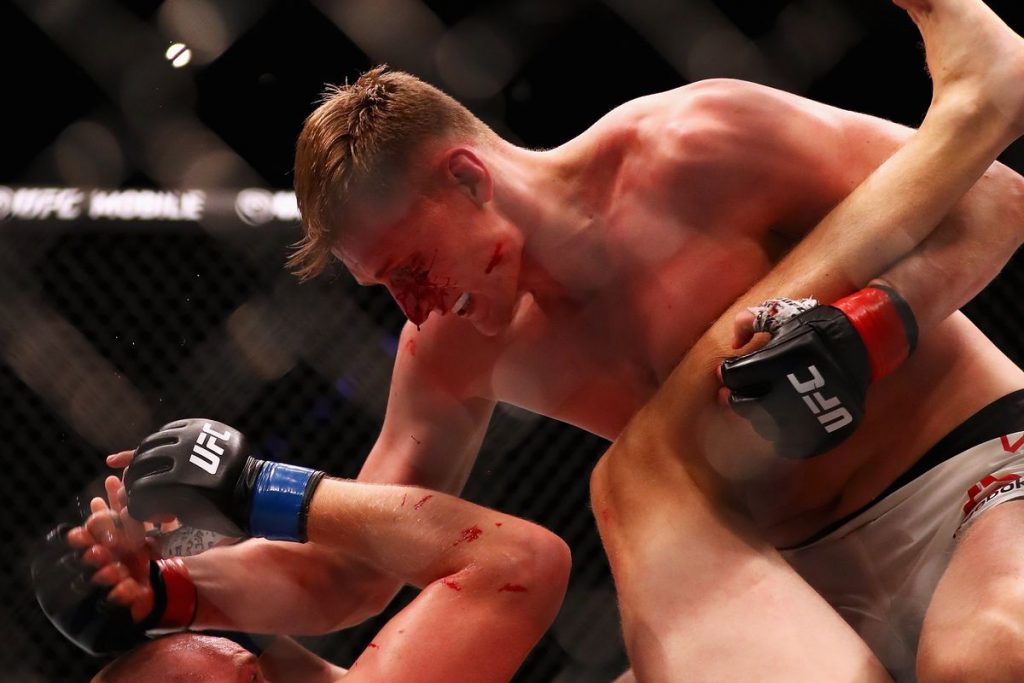 Stefan Struve came out bloodied and bruised to be the winner.
Page 1 of 1: