Now that CM Punk is on the UFC roster, who's next? Here are some professional wrestlers who would have been awesome in the UFC.
The Undertaker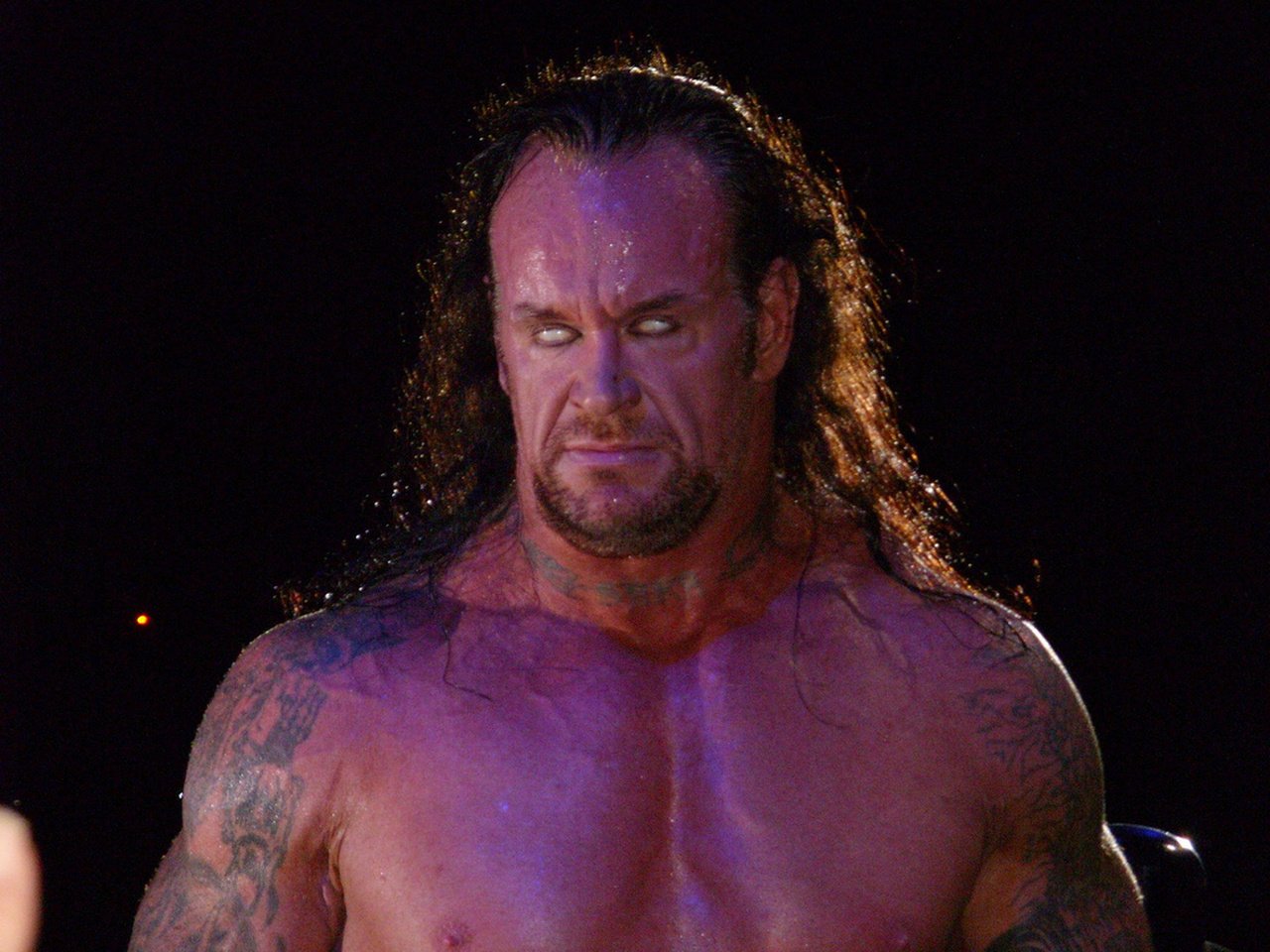 The Undertaker is one of those ageless figures. Since we all remember him as an old dude when we were kids, it's hard to  believe he's only 50 years old. He's said that if he were younger, he would have liked to have gotten involved in mixed martial arts.
The Rock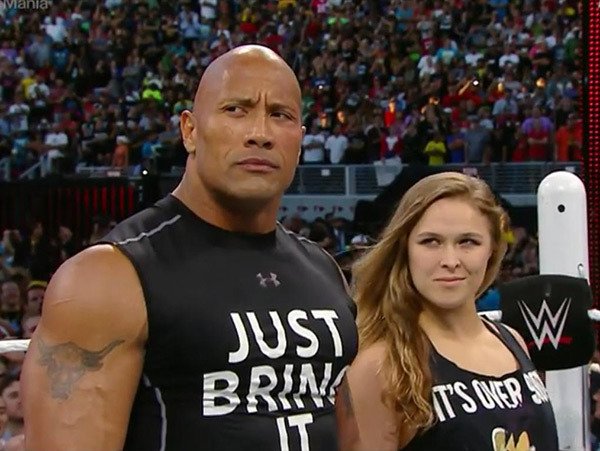 Like a lot of professional wrestlers, The Rock is a big fan of MMA. If The Rock trained and fought mixed martial arts, he would have been a force to be reckoned with. He's said that it's tempted him from time to time, but here's what he had to say in an interview with the official UFC magazine:
"I used to hear that voice a few years back, then I remembered I don't like getting punched in the face."
Kurt Angle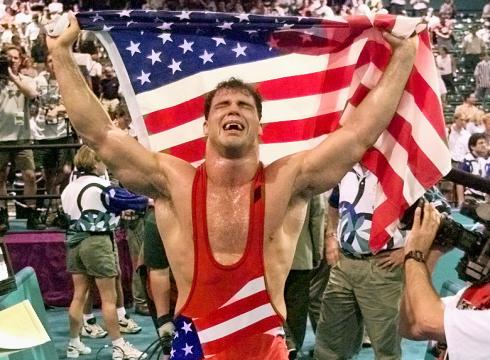 He won the gold medal for wrestling in 1996, and is one of the best amateur wrestlers ever. Not only that, but he can sell a fight. At 46 years old, Angle would have been in his prime right around the time that you didn't need to be all that well-rounded to win a belt, so he would have had a real change at capturing a heavy weight belt at one time or another. Kurt Angle vs Brock Lesnar in the UFC, c'mon, you know you'd buy it.
According to Dana White, Angle was offered a spot on The Ultimate Fighter 10 but wasn't able to pass the physical examination.
Chris Jericho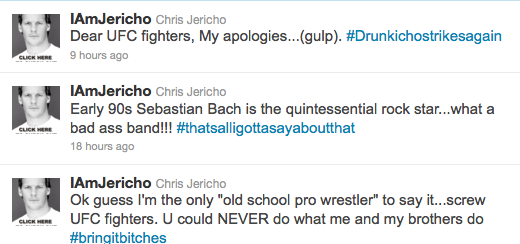 A few years ago, Jericho was throwing some shade at UFC fighters by saying that they couldn't do what him and his rasslin' buddies do. He quickly took it back, and in a recent interview with Fox Sports he even went as far as to say that Ronda Rousey could beat him up so it looks like Jericho's seen the light. A few years of MMA training and who knows what Jericho could have done over in the UFC? He's a very versatile wrestler and a good example of "the whole package" when it comes to athleticism, skill, and being able to work a mic.
The Big Show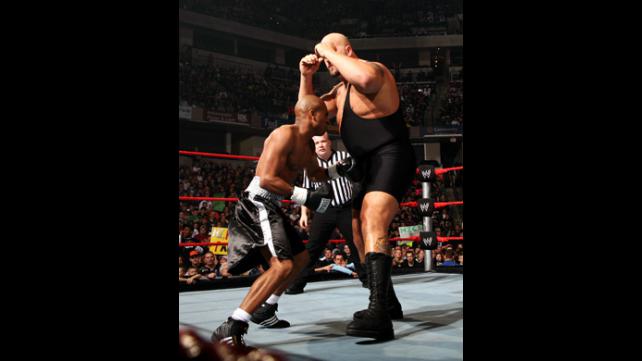 Imagine the Big Show at UFC 1, picking up Royce and flicking him into the cage. He wasn't the fastest guy, but his size and work ethic likely could have gotten him somewhere in MMA.
Mick Foley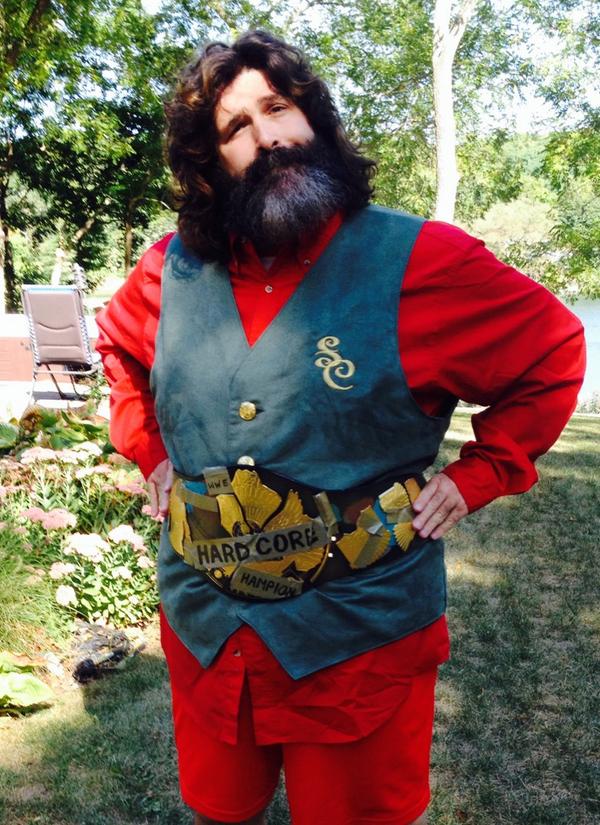 He could definitely have a Roy Nelson kinda thing going on. One thing's for sure, Mick Foley is tough as nails.
Jack Brisco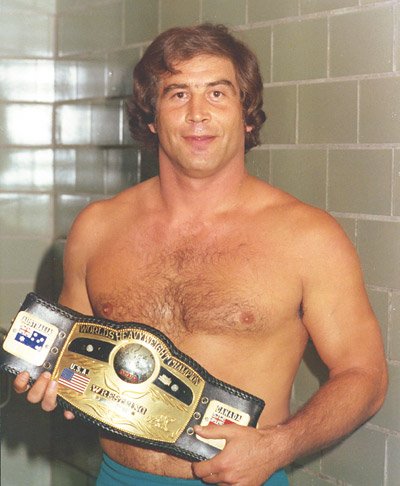 He held the NWA world heavyweight belt for more than two years with a demeanor of a respectful martial arts champion. Brisco was all business, opting to let his fighting do the talking instead of putting on a big show outside the ring. He was also an NCAA champion from out of Oklahoma stage, the same wrestling program that would play host to Johny Hendricks, Daniel Cormier, King Mo, Randy Couture and plenty more.
Rey Mysterio Jr.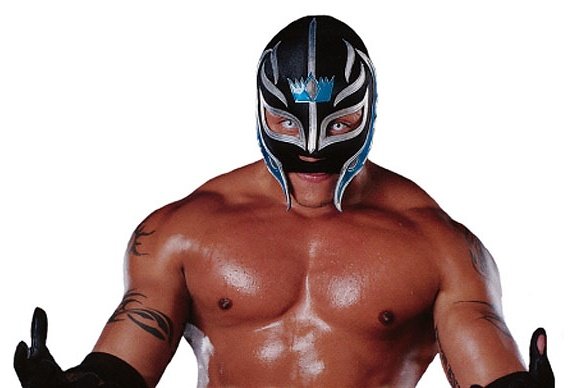 No, he wasn't the most dynamic athlete, but in his prime he was a certain fluidity to him that could have made for some really interesting and creative MMA matches. He was in the spotlight recently when a man tragically died during a wrestling match against him.
Daniel Bryan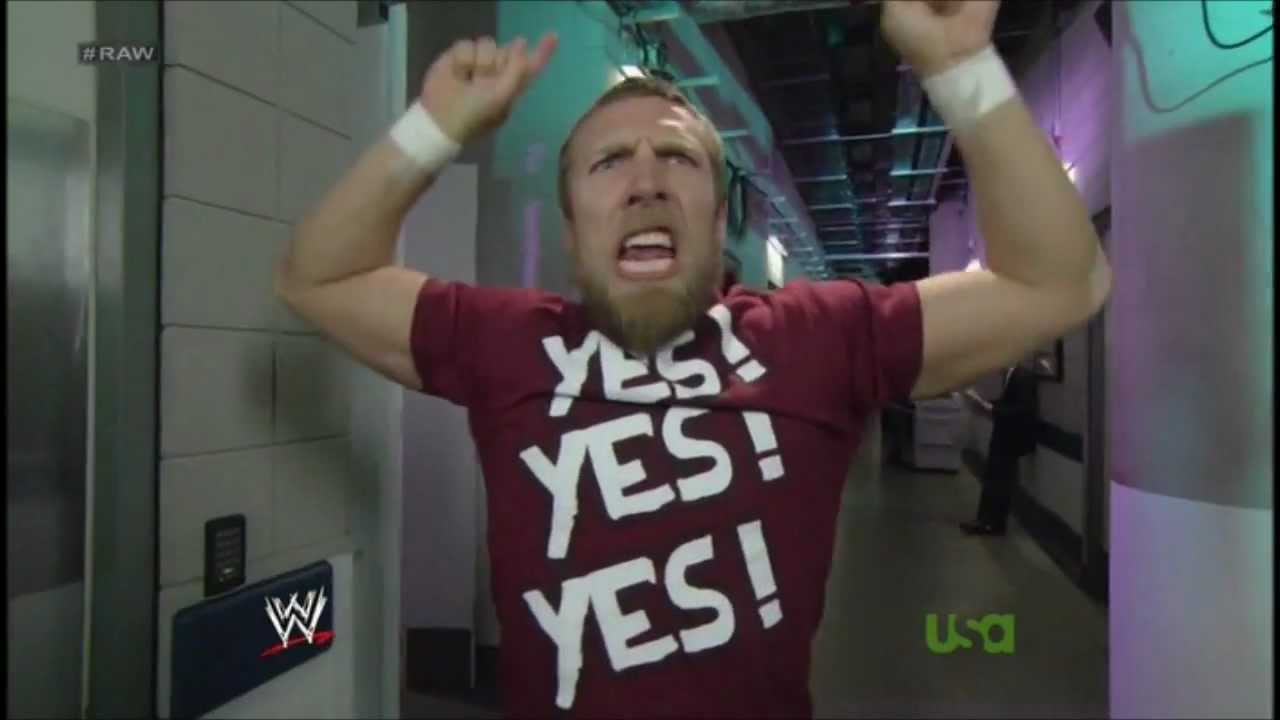 The UFC needs fighters that fans can get behind now more than ever. Daniel Bryan made it to the top of wrestling when nobody thought he would be able to because of his size. Who knows what he could have accomplished against guys his own size in MMA if he had opted to train in the mixed martial arts instead of a focus on wrestling and a career in pro wrestling?
Stone Cold Steve Austin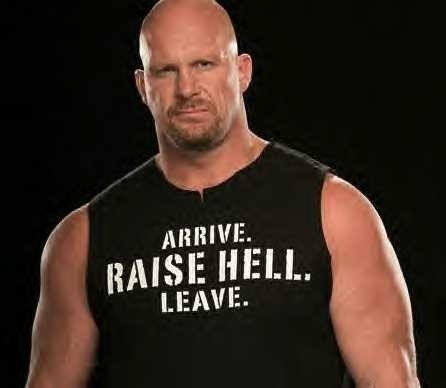 Steve Austin was a football player in his younger days. He said he was good at football, great at wrestling. Wrestling is his first love, but here's what he had to say about MMA when he appeared on the MMA Hour.
"I get a little more charged up in a UFC fight. In some of those championship matches, my heart's already pounding sitting on the couch, when it's about to start. These days I'd rather tip my hat to a badass UFC main event."
Page 1 of 1: