After a run of really solid pay-per-views, WWE fell back into that 2014 rut where the non-"Big 4" specials are basically Sunday Night Raw. The matches themselves were alright, but Fastlane has, unfortunately, become a layover PPV where the WrestleMania seeds are planted at the Royal Rumble and this is just a throwaway event between those two shows.
All that said, here's what happened at the show: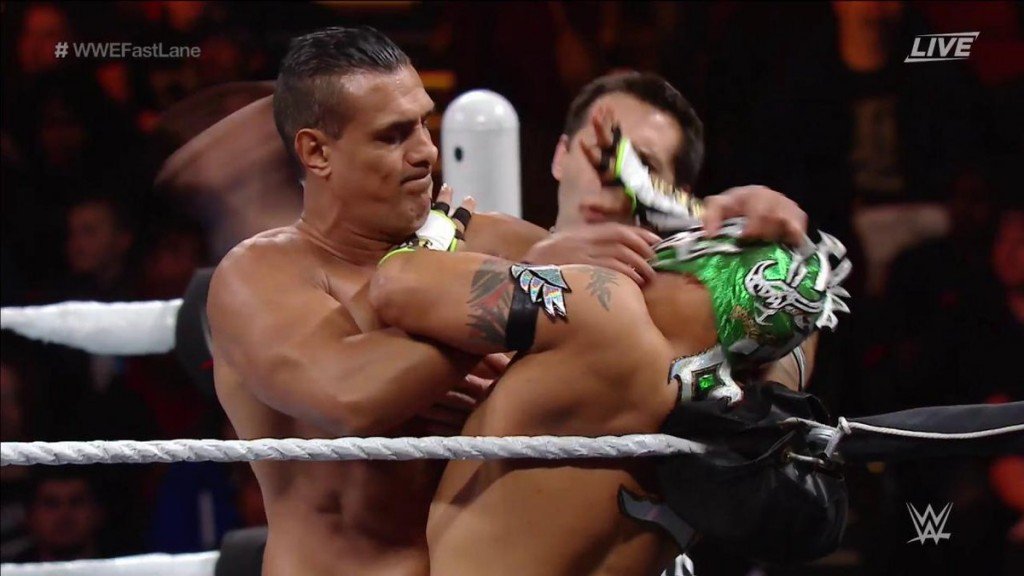 Kalisto def. Alberto Del Rio, 2 Falls to 1
Del Rio and Kalisto put on a decent performance in the preshow match with Kalisto retaining the United States title. Del Rio quickly ceded the first fall in short order by hitting Kalisto with a chair after being thrown into the timekeeper's area and attacking him before things reset. He evened the score shortly thereafter with his rope signature stomp, but it would take a bit for the final fall. There would be some big spots during the third fall showdown, but Kalisto ended up winning with a rollup that Del Rio griped about.
Silly ending that is designed to make Del Rio look strong on the way out. Unfortunately, Kalisto has still been booked to be very weak so now they just both look like chumps.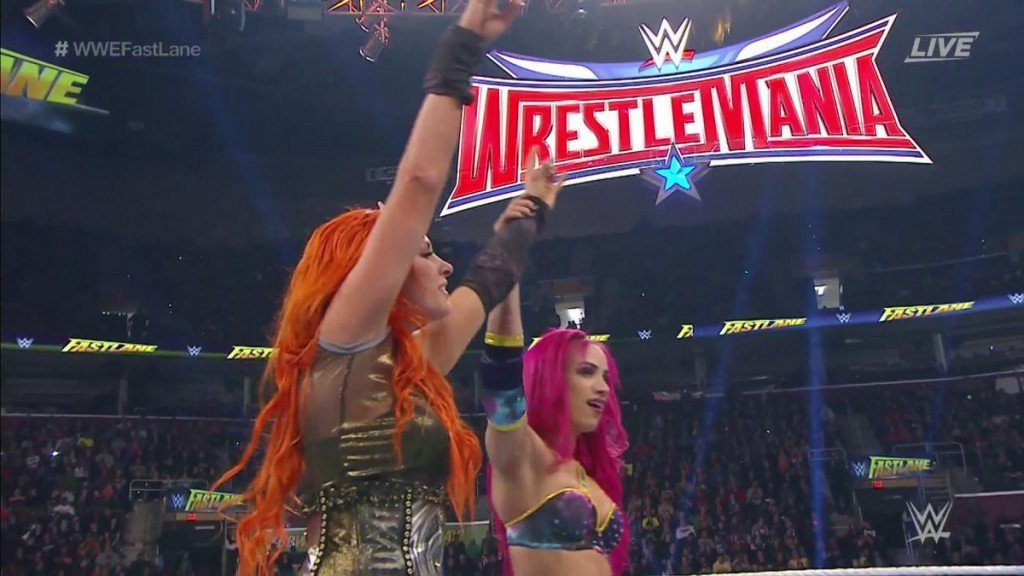 Sasha Banks and Becky Lynch def. Naomi and Tamina by Submission
This was a standard Diva's tag match. Becky got smacked around by Naomi and Tamina and they dragged that out until having Sasha get the hot tag. Sasha scored the win by submitting Naomi, with Becky blocking the break-up from Tamina with a disarmer.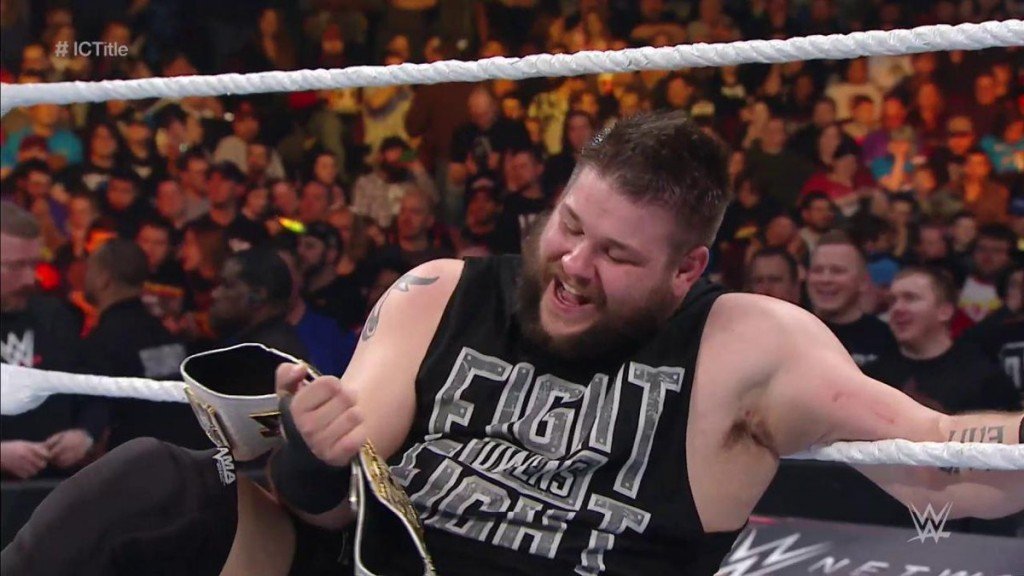 Kevin Owens def. Dolph Ziggler
This was basically the exact same match that Owens and Ziggler worked three weeks ago on Raw. Owens dominated Ziggler for five full minutes, tossing him around and working holds, taunting Ziggler the whole way. Ziggler would toss Owens into the ringpost to swing the momentum, and they went back and forth from there with Owens picking up speed before Ziggler would stop him with one of his big spots. That went on for a while until Owens hit one of the most brutal Pop-up Power-bombs of his career.
They tried to pitch the win as controversial, but that's kind of silly, since Owens kicked out of both of Ziggler's finishers beforehand.
Continue to the next page:
Page 1 of 3: