WrestleMania 32 came and went and if you were expecting to be disappointed by the match heading into the event…you probably got exactly what you were expecting. For those that were too busy watching the season finale of the Walking Dead, well, we've got you covered.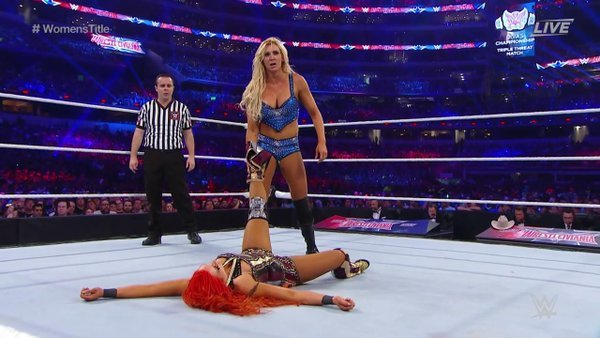 Here are the biggest notes and the key takeaways from the event:
Roman Reigns is a three-time champion! He had a solid, technical match with Triple H with the craziest spot being Roman whiffing a spear on H and drilling Stephanie. Reigns won clean with a spear and had boos poured upon him.
Brock Lesnar made Dean Ambrose look like a complete punk. Their match, expected to be the highlight of the card, basically saw Dean smack Brock with every form of weapon, only for Brock to not care and suplex him. Now coming off clean losses to Roman, Triple H and Brock, he's probably hit a low point in his career.
Charlotte retained the Diva's title and was named the "first" WWE Women's Champion in a firey match. She got an assist from Ric to win what was easily the best match of the night.
Zack Ryder won the Intercontinental title. No, really. I'm not kidding. I'll show you a picture. It was an otherwise standard ladder match with crazy spots that make you fear for everyone's safety.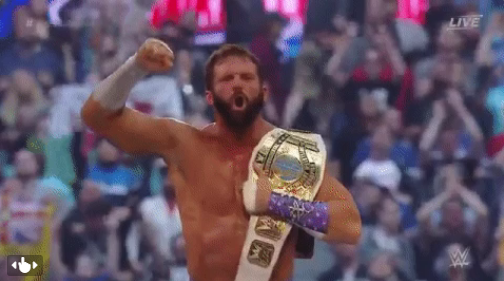 There were a number of segments including old-timers (most notably the Rock, Steve Austin, Shawn Michaels and Mick Foley) that served no purpose but to make everyone else look bad.
Shane McMahon got, basically, squashed by the Undertaker. It was a fun match at the time, but won't really hold up for future viewings. Shane jumped off the top of the Cell, by the way.
You can check out the full results on the next page.
Continue to the next page:
Page 1 of 2: