WrestleMania 32 is only a week away. We're looking at a jam-packed 10-match card that is long on names and short on intrigue. Let's give you a rundown of each match.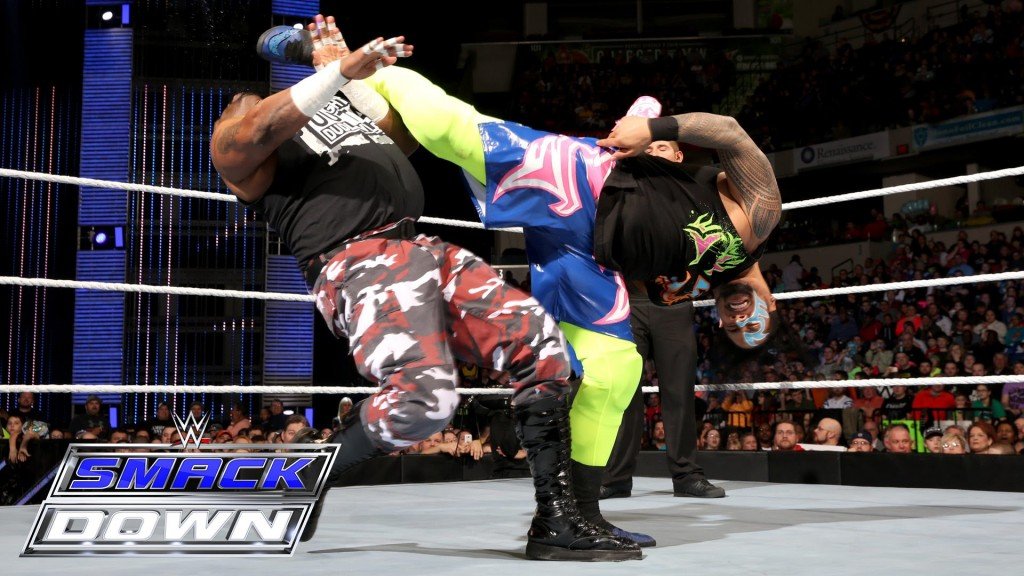 The Usos vs. The Dudley Boyz
The matchup of directionless, popular tag teams will likely kick off the pre-show. Excited? LOL of course not. The Dudleys will likely take this one without any trouble, as the Usos can eat a loss here while the newly minted heel Dudleys need a win.
New Day vs. League of Nations
A 3-on-4 handicap match (unless Del Rio's recent injuries prove to be serious) between the two heel stables that are now feuding for…some reason. No tag titles on the line, mind you. League of Nations will probably win to set up a legitimate feud for the titles.
Andre the Giant Memorial Battle Royale
The ARMBAR will only have 20 participants this year due to the injuries. No real interesting storylines are going on over the match right now, but there are persistent rumors that the Wyatt Family will be major factors in the match with Braun Strowman likely winning the huge trophy.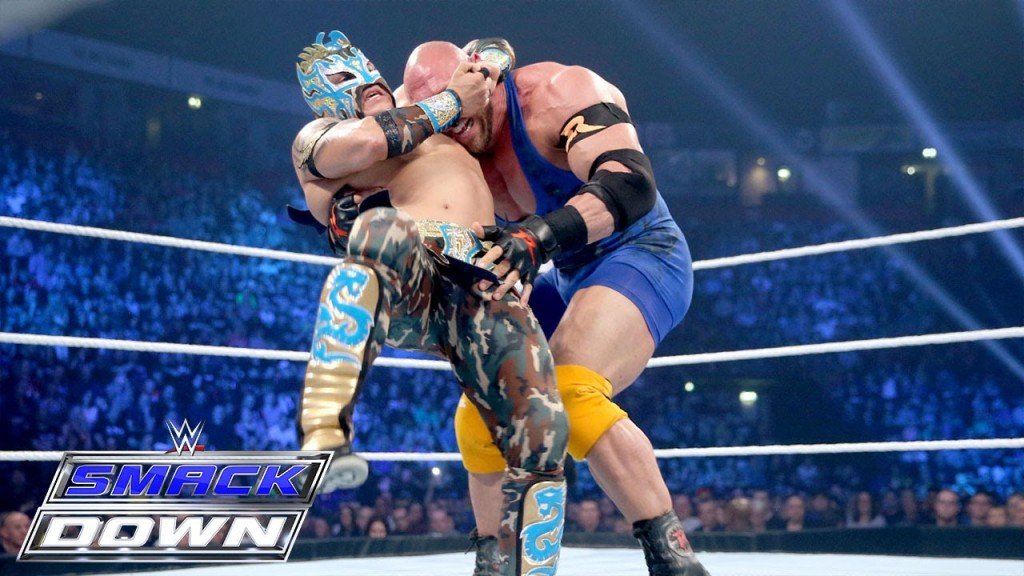 Kalisto vs. Rybackfor the United States Championship
What an awful match. Ryback called out Kalisto and Kalisto accepted his challenge. That's the storyline. The WWE is once again trying to make Ryback a top heel though, so look for him to beat Kalisto clean and Kalisto to fade back into the tag division.
Lana, Tamina, Naomi, Emma and Summer Rae vs. Brie Bella, Paige, Natalya, Alicia Fox and TBA
This isn't official yet but the WWE seems to be moving towards a generic 5-on-5 tag match with a heel team vs. a face team. Oh, the team with Lana is the heel team, by the way. This one is tough to pick because of that TBA. If the heel team wins, look for Lana to get that long-awaited push but if the face team wins, look for that TBA (probably Eva Marie) to get the rub.
Check out the important matches on the next page:
Page 1 of 2: