When Holly Holm knocked out Ronda Rousey after a dominating performance, you can imagine that the UFC brass may have shed a few tears. After washing away those tears with money, they quickly realized that Holly Holm is also very marketable. Being a talented fighter is one thing, but if you can attract a lot of fans and a lot of attention, you're going to get a lot of favoritism, and who doesn't want some favoritism? What better way to attract attention than showing off your bikinis?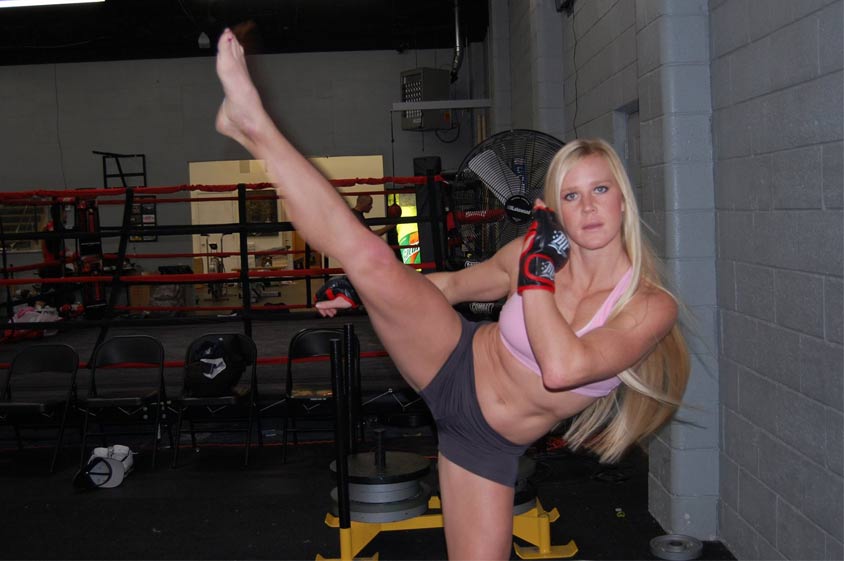 Ronda and Holly are both able to generate a lot of attention in the media, but they usually do it in different ways. Holly takes a more positive approach, whereas Ronda will say and do outrageous things to keep people talking about her. Time will tell whether or not Holly reaches Ronda's level of notoriety, but there's no denying that she's done a good job so far. Anyways, here's Holly running around in a bikini, enjoy:
Doing backflips like a true champion does.
Here's some more: 
Page 1 of 1: