Can't make it down to his gym? No worries, you can catch Floyd Mayweather's media workout live at 7pm ET/4pm PT on Periscope (Twitter's app for live streaming.)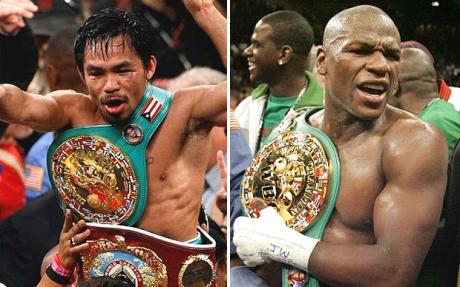 The most anticipated fight in ages is finally just about here, and we'll be able to get an early glimpse to see how Floyd is preparing for his bout with Manny, who had a special visitor the other day.
This is going to bring a lot of attention to Periscope as all eyes are on Floyd, it will introduce a lot of people to the idea of watching this kind of live stream. Streaming is already wildly popular but it's most commonly used for watching people play videos and camgirls, so the idea of watching live sporting events could really be a game-changer and who's better to act as an ambassador than FMJ?  This stream is being put on by @CBSSports so remember to keep an eye out around 7pm ET/4pm PT.
Page 1 of 1: