43 years ago this year in 1976 Muhammad Ali was invited to take part in a mixed rules bout in Japan against Wrestling legend Antonio Inoki.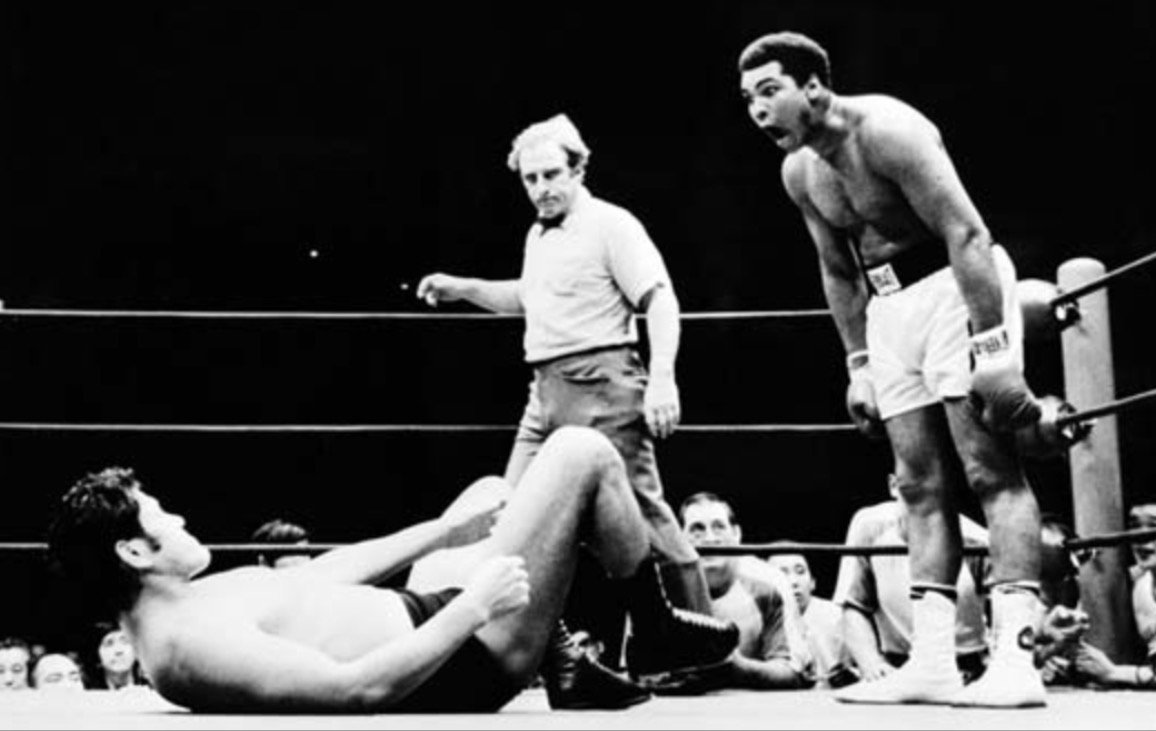 This was in a time when mixed martial arts was run very differently than it is today. It was a very risky business.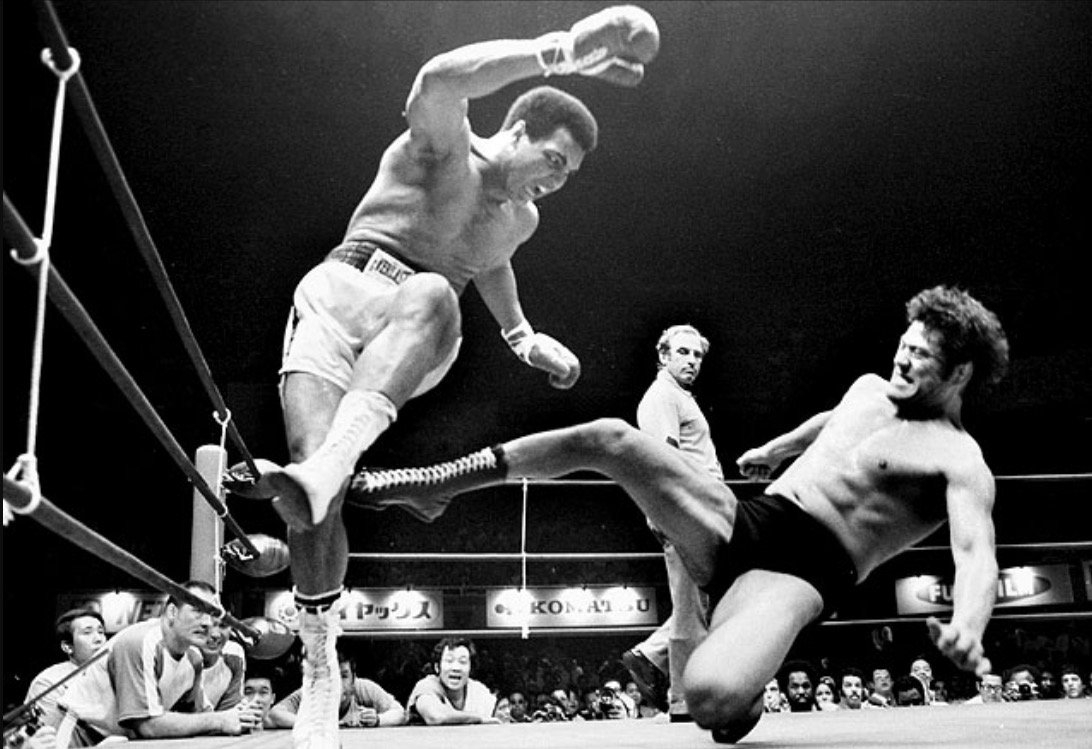 The fight went 15 rounds and didn't really live up to the hype it created.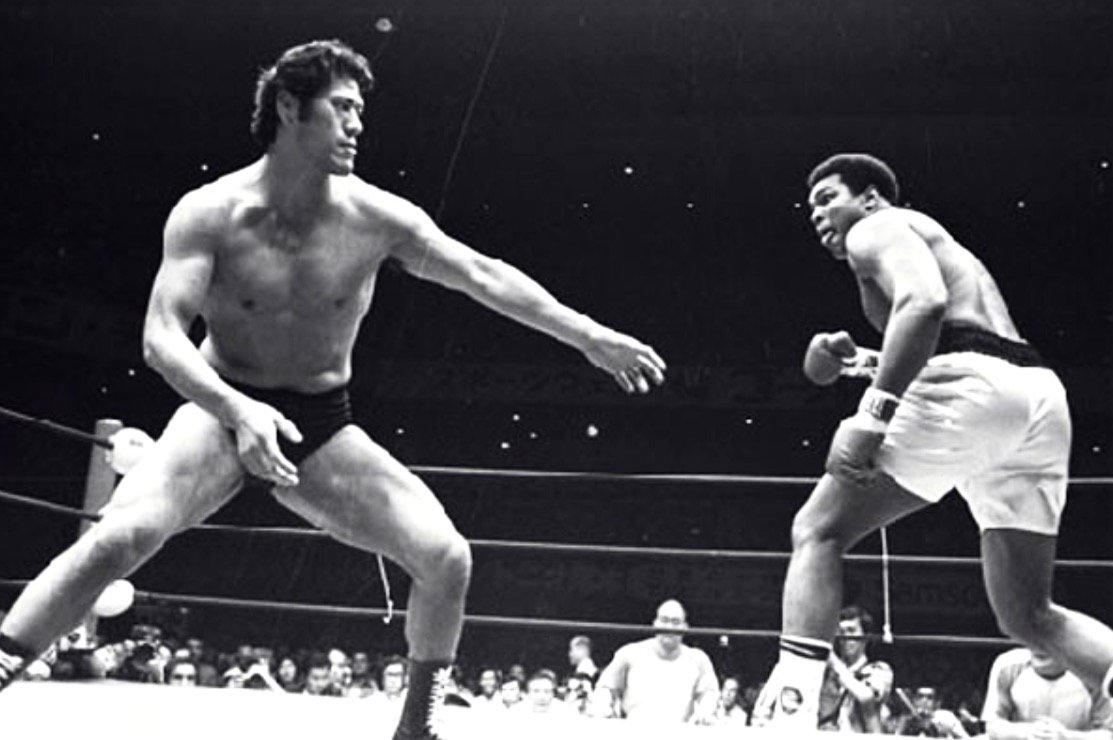 Muhammad Ali at the time was the current WBC and WBA heavyweight champion.
Muhammad Ali  sustained some leg injuries that he kept throughout his career from this bout. Ali took some serious kicks to his legs that resulted in cuts and bruises.
He had thought Richard Dunn just one month before.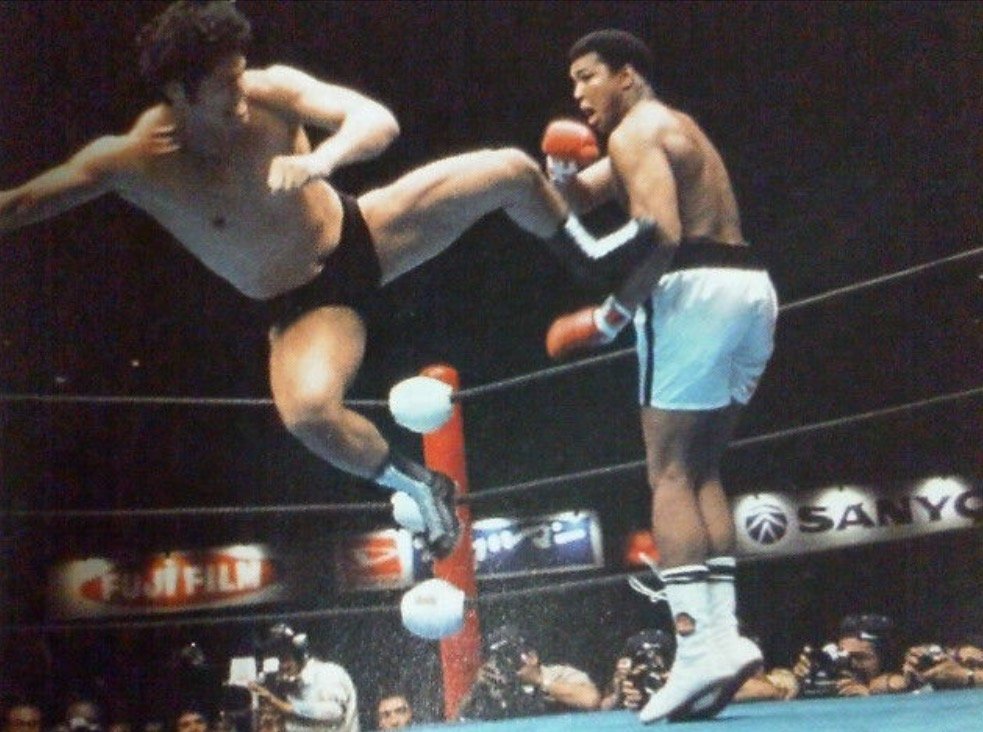 For 15 rounds Inoki repeatedly attempted a sliding kick like tackle on Ali, presumably trying to take Ali's footwork away. As boxing is prominently about footwork. Especially when it came to Muhammad Ali. Ali landed only 6 punches on Inoki in this strange but interesting matchup.
Ali said after the fight: "It was 1976 when I fought Antonio Inoki at the Budokan," Ali said after Inoki's final wrestling match. "In the ring, we were tough opponents. After that, we built love and friendship with mutual respect. So, I feel a little less lonely now that Antonio has retired. It is my honour to be standing on the ring with my good friend after 22 years. Our future is bright and has a clear vision. Antonio Inoki and I put our best efforts into making world peace through sports, to prove there is only one mankind beyond the sexual, ethnical [sic] or cultural differences. It is my pleasure to come here today."
Page 1 of 1: