Page 1 of 3
Brock Lesnar and the Undertaker are set to face off at SummerSlam in one of the most highly anticipated WWE pay-per-view headlines in a long while. Business is guaranteed to pick up on those two names alone, but the creative department hit a home run with the Undertaker and Lesnar getting into a knockdown, drag-out brawl that started in the ring, and ended backstage. The message was clear. These are two guys that don't like each other, and this is a fight that will not be contained by anything less than the whole of the WWE roster.
One could say this much of a build isn't necessary. Lesnar is arguably the top star in the WWE today. Any card that carries his name, whether it's free or for-pay, instantly becomes an actual event. Not just a card. An event.
The Undertaker is largely in the same boat. A star attraction that dates all the way back to the early 1990s, he has feuded with modern wrestling legends like Mick Foley, Triple H and Steve Austin. While his workrate isn't high these days, those memories keep him close to fans' hearts.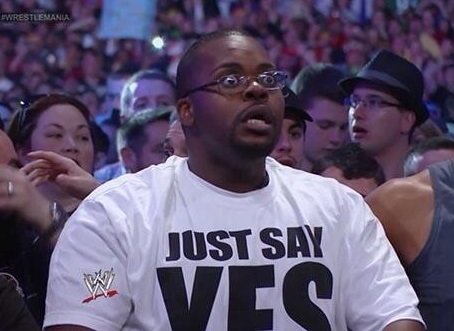 While these are two characters that are huge on their own, the WWE refuses to have anything but basic, black-and-white, good vs. evil storytelling. The assumption was that Lesnar would be the bad guy…but that hasn't happened here. Why? The Undertaker just keeps nutshotting Lesnar.
Continue to the next page:
Page 1 of 3: