If there was a pound for pound list of guys who have lost to opponents who were abusing steroids, Michael Bisping would be in serious discussion to be the greatest fighter of all time.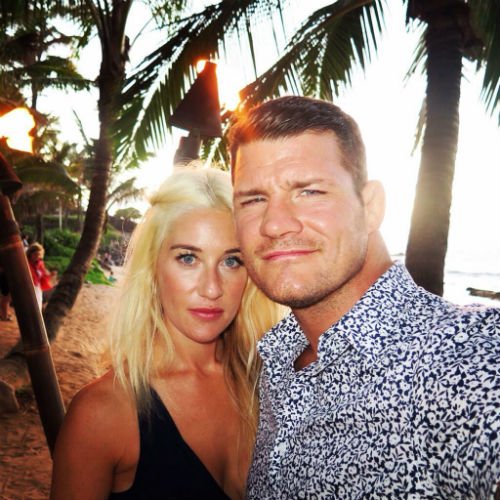 Many of his career losses (and wins, for that matter) are a who's who of guys who were either on TRT or had been busted for steroids. Bisping, on the other hand, has never failed a test or even been accused. Whenever he would get close to a title shot, he'd get beaten, otherwise we could have added Anderson Silva to the list of steroid users who have beaten him too.
In 2013, Michael Bisping fought Vitor Belfort. In Brazil. That alone should earn him some kind of special bonus for courage and bravery.
Bisping ate a head kick followed up by punches, and he said that he sustained permanent damage from that fight with a detached retina. Vitor was looking like an absolute monster until taking time off to adjust to the new drug testing policies.
Bisping said that after becoming permanently disfigured by Vitor, he didn't want to fight Anderson Silva anymore because it's too dangerous to fight guys with a history of cheating. He took huge backlash on Twitter and backtracked.
Check out the kick that permanently disfigured him…
Continued on the next page:
Page 1 of 2: