Yair Rodriguez is quickly becoming one of the hottest fighters in the UFC, and it's not hard to see why. The TUF: Latin America winner has been exciting in each and every one of his fights to this point, and has the distinction of being the only really, actually good fighter that was really, actually born in Mexico.
He may have just become an overnight star at UFC 197, though. Facing off with Andre Fili, Rodriguez scored one of the scariest knockouts of the year when he nailed Fili with a clean switch kick to the chin.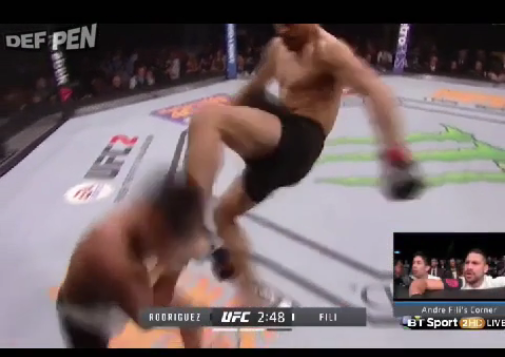 Want to see the knockout of the night? Check it out on the next page.
Continue to the next page:
Page 1 of 2: